Chief Meteorologist
Lawton, Oklahoma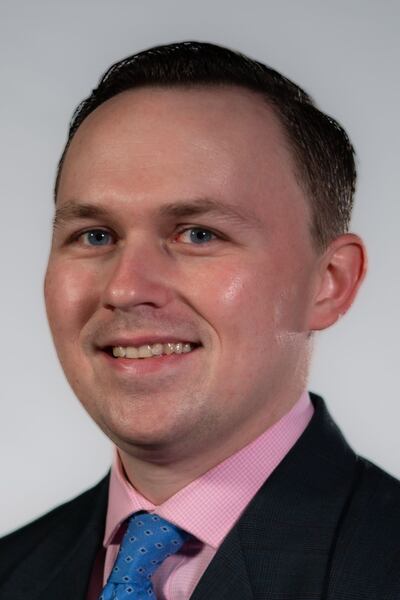 Noel is a native Floridian and returned to the Sunshine State after serving two and a half years in West Central Texas.
In Abilene, he was a weekend meteorologist and multimedia journalist at KTAB News. A job opportunity allowed him to take on the responsibilities as Chief Meteorologist in San Angelo.
Of paramount importance to Noel is keeping the community up-to-date during times of inclement weather to allow viewers to make informed decisions on how to keep them and their loved ones safe.
Growing up only an hour away in Tampa, Florida, Noel has covered many tropical storm systems, including Hurricane Irma. He interned with WFLA News Channel 8 in Tampa, Florida and Spectrum Bay News 9 in St. Petersburg, Florida.
He knew that becoming a meteorologist was his calling at the age of 5. He would predict the weather from looking up at the sky, telling family members how the weather would be within the next few hours. The 2004-2005 hurricane season was a rough one for the state of Florida. During those hurricane days, Noel would track the storm at home, while watching local meteorologists for hours at a time.
Noel is an active member of the West Central Florida American Meteorological Society (WCFLAMS) and served as the secretary for a year before taking his first on-air offer. This organization has won multiple Chapter of The Year awards from the national AMS organization.
He graduated from the University of South Florida in the spring of 2017 with a Bachelor's degree in Geography and an emphasis in Atmospheric Science. He was a member of the Hurricane Research Team at USF and involved in a research project in response to Hurricane Matthew. Noel was awarded the AMS Dewey Stowers Scholarship for excellence in Meteorology in his senior year. He has been working towards a Master's in Meteorology at Mississippi State University while preparing for the Certified Broadcast Meteorologist exam (CBM).
Noel received his Eagle Scout at the age of 14 and helped other's receive their Eagle Scout as an Assistant Scout Master. He is a Professional Certified BBQ Judge with the Kansas City BBQ Society having judged more than 15 contests. He loves fitness and workouts routinely.