Reporter
Atlanta News First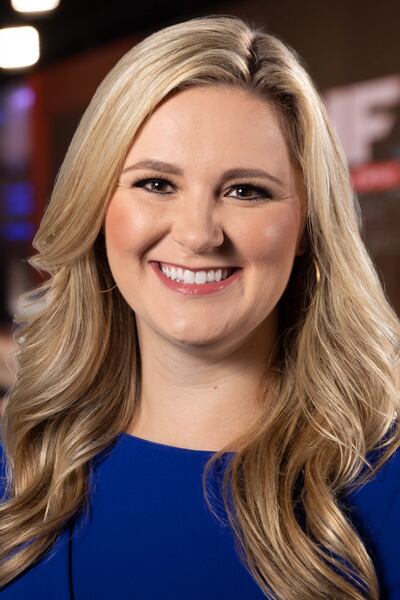 Chelsea Beimfohr joined the Atlanta News First team as a reporter in August 2022. She is thrilled to be back home in Atlanta!
Chelsea grew up in Cobb County and graduated cum laude from The University of Georgia's Grady College of Journalism. From there she moved to Macon, Georgia where she was the weekend anchor and an investigative reporter at 13WMAZ.
While in Central Georgia Chelsea reported on dozens of cold cases, the fluctuating homicide rate in Macon-Bibb County, and the 14-year long murder mystery of South Georgia teacher and beauty queen, Tara Grinstead, which made national headlines.
After four years in Macon, Chelsea moved to Nashville, Tennessee and reported for the ABC affiliate, WKRN-TV.
One of the most notable stories Chelsea covered while in Music City was the 2020 Nashville Christmas Day bombing. She won an Emmy in the category of 'best evening newscast' for her contributions to the 12-hour live coverage and 10pm newscast of the deadly event.
Chelsea has covered three Presidential visits to both Georgia and Tennessee and was selected to be a member of the White House Press Pool in 2019. She followed President Donald Trump during his visit to Macon, as he met with farmers affected by Hurricane Michael. She also covered Dr. Jill Biden's visit to Nashville where the First Lady hosted a COVID-19 vaccination clinic and President Joe Biden's visit to west Kentucky following catastrophic flooding.
Chelsea made her TV debut at the age of two on KAKE-TV in Wichita, Kansas, where her father was the evening sports anchor.
When she's not reporting, Chelsea enjoys spending time with friends and family and cheering on the Georgia Bulldogs!