Anchor/MMJ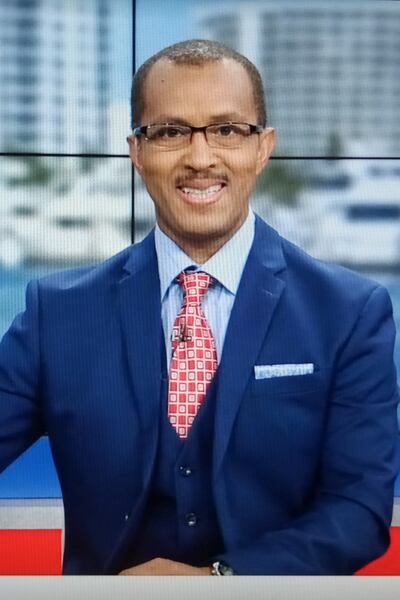 Award winning journalist James Hill is the ABC7 Sports Anchor/MMJ. He joined ABC 7 in March 2022 as Weekend Evening News Anchor. James is nationally known for his work as the first ever Weekend Sports Anchor & Digital Sports Editor for The Black News Channel Network. James brings in over twenty years of experience as a sports and news journalist. James has worked in several media markets in Florida, Georgia, New York, New Jersey, Maryland, Mississippi, Tennessee, and California as a Sports Anchor and News Anchor/Reporter.
James grew up in Portland, Oregon where he developed his love for sports while playing little league baseball, collecting trading cards, and attending several basketball camps. At age 19 Hill made history becoming the first voice of the Portland Trailblazers Hotline covering the NBA. In addition to his love of news and sports, James enjoys current events, museums, reading, seafood dining, traveling, playing golf, and collecting sports memorabilia. In fact, during his days as a ball boy for the Portland Trailblazers James collected 180 pairs of NBA players game worn shoes, and countless autographs.
James received his BA degree in Radio-TV-Film (Broadcast) from California State University, Northridge. Hill earned a Master of Arts degree in Broadcast Journalism at The University of Mississippi (Ole Miss).
James received a certificate of appreciation from Sarasota County for his commitment to keeping the community informed during Hurricane Ian. James received MLK Media excellence Award for covering the Newtown Community from the Sarasota Martin Luther King, Jr Celebration Committee.
James Hill is honored to cover your local sports here on the Suncoast.