Reporter
Burlington,Vt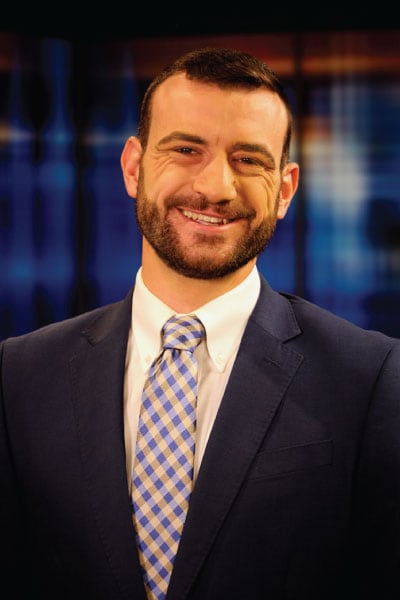 Ike Bendavid is an award-winning reporter who has been with WCAX-TV since 2016.
Ike began his career as an intern with WCAX in 2016. Ike is proud of his accomplishments with the team at WCAX. This includes a 2022 Murrow Award for investigative reporting and Emmy nominations in 2020 for Feature News, 2021 for Health/Science and 2022 for Continuing Coverage and Arts/Entertainment. Ike was also awarded the Castleton University emerging leader award.
Ike is a senior reporter with WCAX bringing viewers local and regional stories of interest, breaking news and the weekly Wildlife Watch segment. You can also catch him filling in as a news anchor and spot him on the sports desk, as well.
Ike grew up in Shaftsbury and graduated from Mount Anthony Union High School in Bennington. After a year at Utica College, Ike transferred to Castleton State where he majored in communications, with a minor in athletic coaching. Ike graduated cum laude and was a featured speaker at the first commencement of the newly named Castleton University. During his years at Castleton, Ike was a member of the Spartans football squad being named twice to the ECAC all Conference Academic Team. He was elected senior class vice president. Ike also anchored and reported for the Video Magazine, did play-by-play broadcasts for varsity athletic games, and acted in campus plays and movies.
From his earliest memories, Ike was interested in broadcasting. It was no surprise as his mother was a popular radio personality in Albany, New York. Ike also spent a significant amount of time in New York City with his dad, where he nurtured his love of the Yankees and Giants. Ike's interests also include cooking, music, and exploring Vermont. He lives in Chittenden County with his fiancée and their German shorthaired pointer named Miles.
Awards
2020 Regional Emmy Nomination.
Updated: Jan. 24, 2023 at 8:36 PM EST
|
By
Ike Bendavid
and
Jordan Gartner
Authorities say an older woman froze to death outside of her home after a fall last week.