Watch what you eat over the holidays, a group urges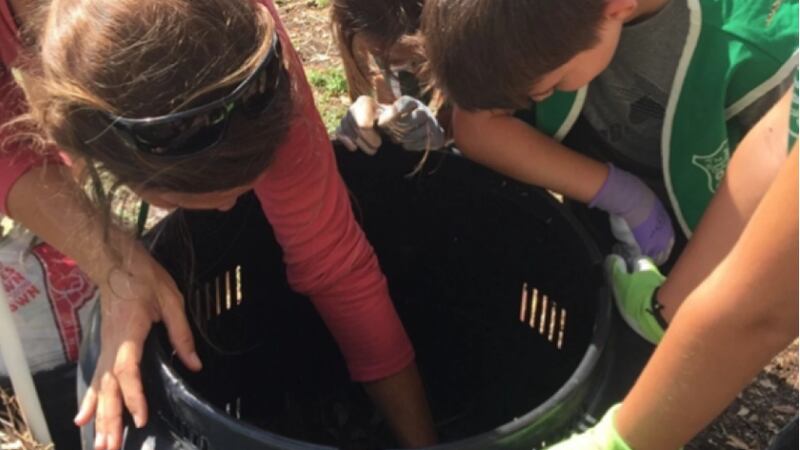 Published: Nov. 21, 2023 at 12:04 PM EST
As the holiday season brings family gatherings and home-cooked meals, it also brings an increase in food waste.
The federal Environmental Protection Agency estimates that household waste increases roughly 25 percent from Thanksgiving to New Years, and one local group is encouraging residents to combat this by composting.
"It's the season of abundance," said Tracie Troxler, founder and executive director of Sunshine Community Compost. "I really encourage people to think about the excess before it happens."
Troxler says this means being more conscious about grocery shopping, meal planning and party preparations.
"The closer the food scraps stay to the source, whether it's where they're grown, where they're sold, or where they're prepped, the closer they stay, the more sustainable it is," she said.
Planning beyond a food's first use is something Troxler says can help ensure that leftovers are not wasted, and to-go containers are essential during holiday meals. She also emphasizes that the majority of food date labels refer to peak freshness, not safety.
Todd Kucharski, Public Works General Manager for the city of Sarasota, notes that composting doesn't just apply to foods during the holiday season. He reminds us that while pumpkins – an autumn staple -- are often used for decoration, they are also entirely edible and compostable.
"It's really a fruit product that we're using for decoration."
Kucharski says that while the city does not have its own compost program, it does team up with Troxler and the Sunshine Community Compost to offer drop-off locations at local parks.
The Sunshine Community Compost is a nonprofit organization that promotes composting in Sarasota and Manatee counties. Along with drop-off sites, the organization provides educational services and works with other local organizations for food waste pick-up and event planning.
"We want people to be thinking all the multiple benefits by one action, you know," Troxler said, "whether it's, you know, reducing waste, or its nourishing soil, or it's keeping the landfill down, or it's helping the watershed, or helping reducing the burden of waste when it's concentrated somewhere else. You know, it's all those things."
Their drop-off program requires a membership, costing $14.50 a month or $170 annually. Participants will be given a food scrap collection bin and directions on what can or cannot be put in it, and then they just place their scraps in the bin before transporting them to the closest drop-off site.
The SCC also helps people set up at home composting, as Troxler says the process is not difficult.
"You collect your food scraps, you get some brown materials, some kind of carbon and you put it in your compost bin. That's it, it's very simple," she said. "It's just about separating your food scraps from the rest of your garbage and making sure they get in the right bin."
Troxler says composting allows people to become part of a regenerative process, feeding back the source that feeds them. Through their efforts, the SCC has helped feed back the earth by diverting over 180,000 pounds of food scraps from landfills since Sept. of 2017.
For information on composting and the SCC, visit the Sunshine Community Compost website.
Sarah Owens is a reporter for the Community News Collaborative. Connect with her at slowens@cncfl.org.
Copyright 2023 WWSB. All rights reserved.