EcoSummit to focus on coping with Sarasota's growth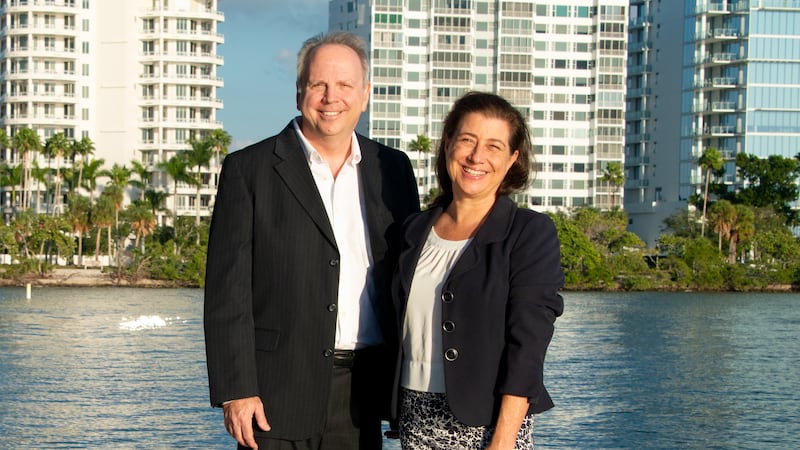 Published: Nov. 21, 2023 at 6:34 AM EST
|
Updated: Nov. 21, 2023 at 6:57 AM EST
SARASOTA, Fla. (WWSB) - As state and local governments continue to expand to accommodate growing populations, a local nonprofit believes they also bear a responsibility to invest in natural resources.
"If we continue to grow our built environment, we need to grow the natural environment, treating it as if it's an essential utility," said David Shafer. "You add roads; add more beaches, more parks. If you add more sidewalks and hard surfaces, you need to add more stormwater treatment, and not just the kind stored in a concrete vault, a living system that can do those actions so much better."
Shafer and his wife, Jennifer Shafer, are co-executive directors of the Science and Environment Council, a non-profit that aims to bring together stakeholders and key members of the community to develop plans to address environmental concerns. They have been married for 23 years, lived in Sarasota for 14 years after moving from Hawaii, where they both received their Ph.Ds at the University of Hawaii.
The Science and Environment Council will host the EcoSummit on Dec. 5-6 at the Van Wezel Performing Arts Hall, an event designed to open conversation surrounding solutions for the balance of nature and human growth.
The Sarasota-Manatee area is the second fastest growing area in the country, according to US Real Estate News. According to the Shafers, growth is stressing "ecosystem services," such as clean air, clean water, fish and wildlife, recreational water.
"The main theme of this summit is needing to (discuss) the impacts of population growth, development and climate increase,'' Jennifer Shafer said. "We need to increase the capacity of the environment to accommodate or mitigate those impacts, in order to maintain the quality of life that we have now."
A key goal of the summit is also to re-establish Sarasota as a leader in environmental solutions, and reconnect the community after the COVID-19 pandemic.
"We have 43 exceptional environmental organizations (in Sarasota and surrounding areas), full of highly skilled, dedicated people," Jennifer Shafer said. "We have everything we need to be (a) leader, not just for Florida. If you think about all of these developing island nations in the Caribbean, we could really be a hub, of this great environmental thought of testing and experimenting, with different ways to interact and live more sustainably with the environment, especially in coastal areas like this that will be experiencing disruptive forces with sea level rise and more intense storms."
This goal is influenced by the legacy of Sarasota as a leader in environmental initiatives in the 1980s and 1990s. Sarasota was the first county in the region to establish a national estuary program, the first county in the state to implement an urban fertilizer ordinance, and one of the first counties to establish a voter approved tax for acquiring environmentally sensitive lands.
The summit is funded through a $250,000 grant from the Margery and Charles Barancik Foundation, which also funds the Community News Collaborative.
The event will feature key speakers including award winning investigative journalists, Carl Hiaasen and Craig Pittman, and local storyteller and dolphin expert, Dr. Randy Wells, and Karen Jonas and her band.
In addition to the county's accomplishments, according to David and Jennifer Shafer, there are dozens of citizen-led initiatives in the area where citizens have said, 'This (area)... this is important. We want to save it,' and successfully organized group activities to make those changes.
"You don't find these sort of self-organized, directed, and motivated activities as much anymore. One point of the summit is to create a place, a forum, for everyone to come together, find their connection, get inspired, and say 'Yeah, I'm going to do that - that's what we care about.'"
-Catherine Hicks is a reporter for the Community News Collaborative. She can be reached at chicks@cncfl.org.
Copyright 2023 WWSB. All rights reserved.