Water usage restrictions start today: Sarasota and Manatee counties affected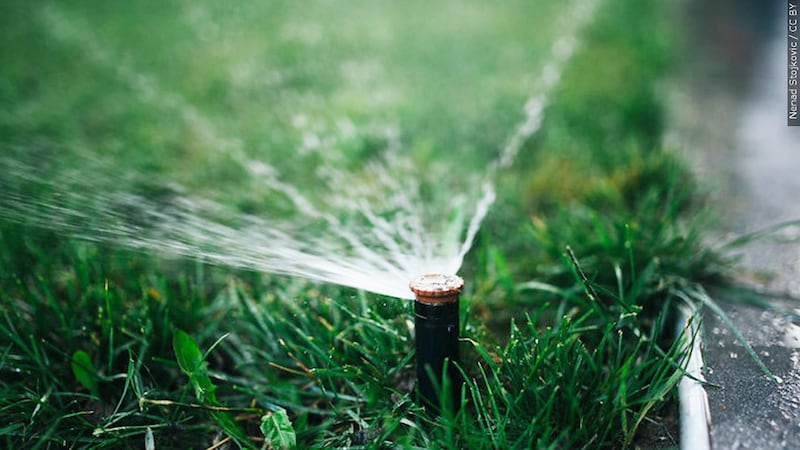 Published: Nov. 20, 2023 at 10:32 AM EST
SARASOTA, Fla. (WWSB) - The Southwest Florida Water Management District Governing Board has declared a Modified Phase I Water Shortage due to ongoing dry conditions throughout the region and increasing water supply concerns.
This will enforce restrictions in Citrus, DeSoto, Hardee, Hernando, Hillsborough, Manatee, Pasco, Pinellas, Polk, Sarasota and Sumter counties; portions of Charlotte, Highlands and Lake counties; the City of Dunnellon and The Villages in Marion County; and the portion of Gasparilla Island in Lee County from Nov. 21, 2023 through July 1, 2024.
The District received lower than normal rainfall during its summer rainy season and currently has a 9.2-inch districtwide rainfall deficit compared to the average 12-month total. Water reserves are also decreasing.
The order will not change allowable watering schedules for most counties, however it does prohibit "wasteful and unnecessary" water use and twice-per-week lawn watering schedules remain in effect except where stricter measures have been imposed by local governments.
Residents are asked to check their irrigation systems to ensure they are working properly. This means testing and repairing broken pipes and leaks, and fixing damaged or tilted sprinkler heads. Residents should also check their irrigation timer to ensure the settings are correct and the rain sensor is working properly.
However, as of Dec. 1, Hillsborough, Pasco and Pinellas counties will be limited to once-per-week lawn watering. These additional restrictions are needed because Tampa Bay Water, which supplies water to most of the three-county area, was unable to completely refill the 15-billion-gallon C.W. Bill Young Regional Reservoir this summer due to the lower-than-normal rainfall.
Once-per-week lawn watering days and times are as follows unless your city or county has a different schedule or stricter hours in effect (Citrus, Hernando and Sarasota counties, and the cities of Dunedin and Venice, have local ordinances that remain on one-day-per-week schedules):
If your address (house number) ends in...

...0 or 1, water only on Monday

...2 or 3, water only on Tuesday

...4 or 5, water only on Wednesday

...6 or 7, water only on Thursday

...8 or 9*, water only on Friday
* and locations without a discernible address
Unless your city or county already has stricter hours in effect, properties under two acres in size may only water before 8 a.m. or after 6 p.m.

Unless your city or county already has stricter hours in effect, properties two acres or larger may only water before 10 a.m. or after 4 p.m.

Low-volume watering of plants and shrubs (micro-irrigation, soaker hoses, hand watering) is allowed any day and any time.
The order also requires local utilities to review and implement procedures for enforcing year-round water conservation measures and water shortage restrictions, including reporting enforcement activity to the District. The District also continues to work closely with Tampa Bay Water to ensure a sustainable water supply for the Tampa Bay region.
Copyright 2023 WWSB. All rights reserved.