Sunny Sunday on the Suncoast!
Published: Nov. 19, 2023 at 5:58 AM EST
|
Updated: Nov. 19, 2023 at 7:54 AM EST
SARASOTA, Fla. (WWSB) - This is the kind of day that turns cold northerners into Snowbirds. We've got the sunshine, not too hot, not too cold, and beautiful at the beaches! We are tracking a cold front moving into the Suncoast late Wednesday. Strong storms will develop this week for the northern Gulf of Mexico states. But there will be very little moisture left for us as the front moves through Florida. Temperatures are the biggest change for us, holding the low 80s into Tuesday, dropping to the mid-70s for Thanksgiving Day. The main snow problems for traveling will be far west in the Rockies, including Denver, especially after Thanksgiving Day.
Tropics are not a problem. There are no storms expected for the next 7 days, and only 11 days left in Hurricane Season. For the moment we're looking good!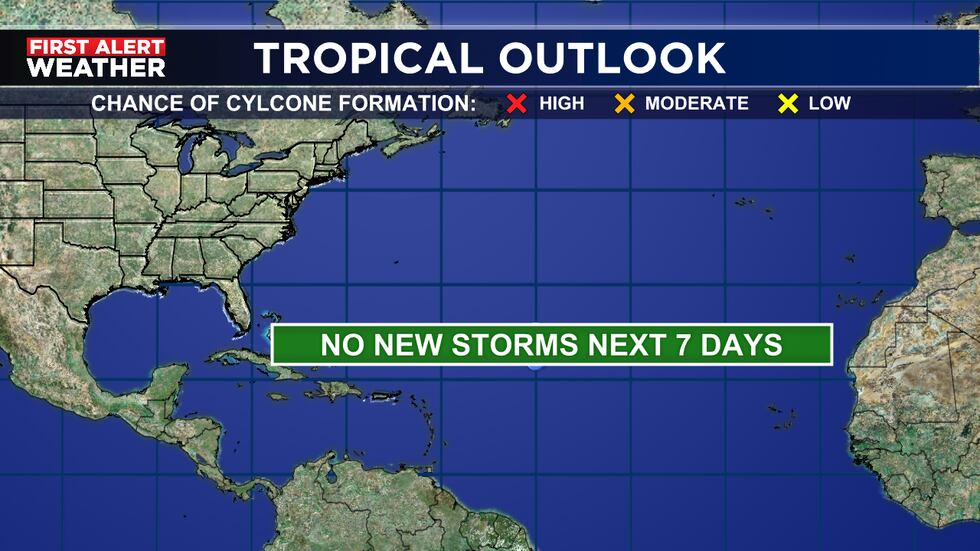 Copyright 2023 WWSB. All rights reserved.