Liz Alpert named mayor of the City of Sarasota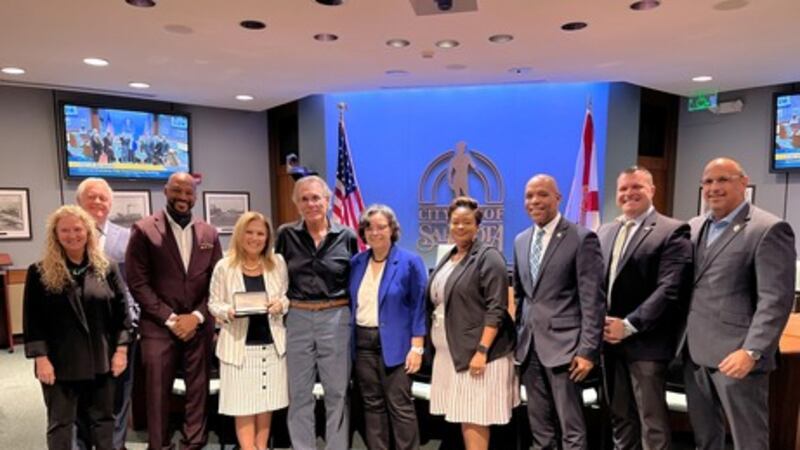 Published: Nov. 17, 2023 at 3:40 PM EST
SARASOTA, Fla. (WWSB) - The City of Sarasota has named its new mayor and vice mayor.
The City of Sarasota Charter is unique in that it requires the City Commission to select the mayor and vice mayor among its members. On Monday, Liz Alpert was selected unanimously. It is her second time in office.
At-Large Commissioner Jen Ahearn-Koch will serve as Vice Mayor.
"I've been part of many Key to the City ceremonies over the years, as exceptional individuals have been recognized for their contributions to the community. So, I truly was surprised when outgoing Mayor Kyle Battie called me to the front of the dais and presented me with a Mayor's Citation and Key to the City. It was an honor to be recognized for my past and continued service to the city I love. With my daughter and husband in attendance (who managed to keep the presentation a secret!) it was particularly special. Thank you!" read a statement from Liz Alpert.
Copyright 2023 WWSB. All rights reserved.