School District of Manatee County responds after employee arrested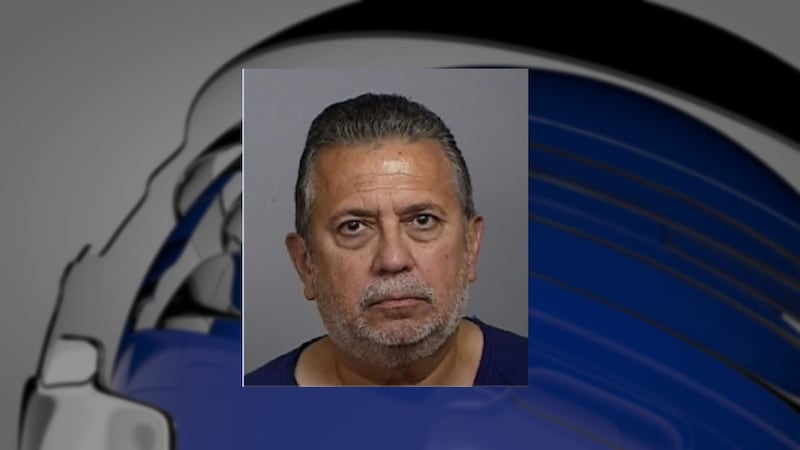 Published: Nov. 16, 2023 at 3:10 PM EST
BRADENTON, Fla. (WWSB) - The School District of Manatee County has released more information following the arrest of a paraprofessional educator at Abel Elementary.
Angel Rodriguez Mercado, 67, was an ESOL paraprofessional at Abel Elementary School. Detectives were notified of the alleged crimes earlier this month.
Detectives began investigating allegations of molestation by Mercado on November 7, 2023, after a third-grade student disclosed information about the crime to a relative. A safety plan was immediately put in place, and Mercado was removed from contact with children at the school. Detectives say that Mercado confessed to the crime.
Mercado remains booked at the Manatee County Jail.
Lieutenant Mark Morie who investigates crimes against children told reporters that this was the first complaint against Mercado. He also added that Mercado previously worked as a janitor before becoming a teacher's aide, working to teach English to students who speak Spanish.
Manatee County Schools released a comprehensive employment history for Mercado.
December 1, 2016 – August 16, 2017: Custodian at Daughtrey Elementary School
August 17, 2017 – December 31, 2017: Paraprofessional at Palm View K-8
January 1, 2018 – August 4, 2019: Bilingual ESOL Paraprofessional at Palm View K-8
August 5, 2019 to present: ESOL Professional at Abel Elementary School
Manatee County School officials from Abel Elementary and Superintendent Dr. Jason Wysong also released the following statements:
Message sent to Abel Elementary Parents from the District Thursday
Abel Elementary School Parents and Families,
The Manatee County Sheriff's Office has announced that a Teacher's Aide at Abel Elementary School has been arrested on allegations of Lewd and Lascivious Molestation. As soon as the district was made aware of the allegations, the Teacher's Aid, Angel Rodriguez Mercado, was immediately removed from any interaction with students in the school district until this matter is completely resolved. The Sheriff's Office is reporting that Mercado has confessed to committing the crime.
The school and school district will fully cooperate with law enforcement throughout this case.
In addition, a district support team of psychologists and social workers will be available at the school to meet with students, staff and members of the school community as needed.
We urge you to let law enforcement take the lead in this matter and to continue your support of Abel Elementary School.
We also join the Sheriff's Office in encouraging parents to speak to their children about molestation and how to report this crime. Sheriff's Detectives also encourage anyone who has information about this case or knows someone who could be a victim, to contact the Manatee County Sheriff's Office at (941) 747-3011.
Statement from Superintendent Dr. Jason Wysong
The arrest and charge announced today by the Manatee County Sheriff's Office involving an employee in our schools is gut wrenching to me personally and professionally.
My heart goes out to the victim, the victim's family and the entire Abel Elementary School community during this painful and agonizing time. Our school support team of psychologists, social workers and safety and security have been on site at Abel Elementary and will stand ready to serve whatever needs may come.
I thank the Sheriff's Office for their hard work, and we will continue to fully cooperate with all efforts related to this case.
If anyone else has information about this case, or knows anyone else who might be a victim, please call the Manatee County Sheriff's Office at (941) 747-3011.
Copyright 2023 WWSB. All rights reserved.