Chance for a few showers Thursday
Cool Thanksgiving day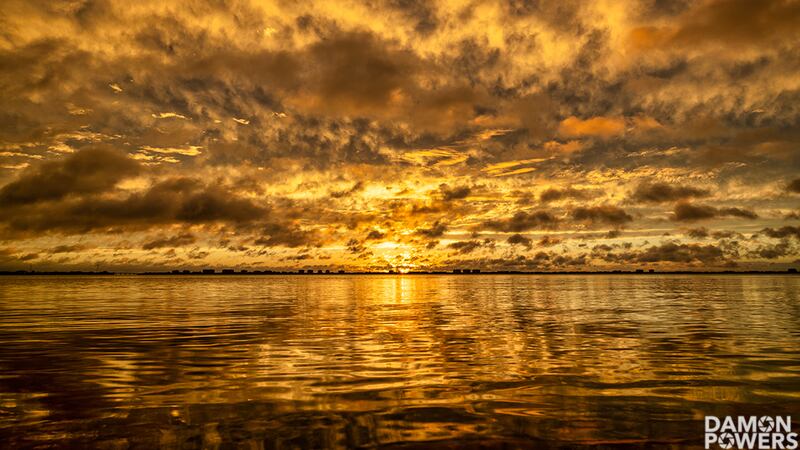 Published: Nov. 15, 2023 at 8:50 PM EST
SARASOTA, Fla. (WWSB) - It was a wet cool day on Wednesday due to a couple of areas of low pressure near Florida. Those two system will be moving away from our area on Thursday. They will still be close enough to bring some cloudiness and a chance for a few showers or even a thunderstorm. The storms on Thursday should be scattered however as the day goes on. We will see variable cloudiness with some peaks of the sun at times. High temperatures will be in the upper 70s to low 80s. Winds will still be out of the east at 10-15 mph with gusts up to 20 mph.
Friday things improve as the storm system gets further away from our area. We will see partly cloudy skies with little to no chance for rain as high pressure and drier air settles in. Highs on Friday will warm to near 80 degrees with winds out of the NW at 10-15 mph.
The weekend is looking great with mostly sunny skies on Saturday and a high temperature around 80 degrees. A dry cold front will move through late Saturday and make for a cool start on Sunday with lows in the upper 50s to low 60s. We will quickly warm up to 81 degrees under mostly sunny skies. Winds will be out of the north northeast at 10 mph.
Monday it will stay nice with partly cloudy skies and average temperatures for this time of year with highs near 80 and a low near 60.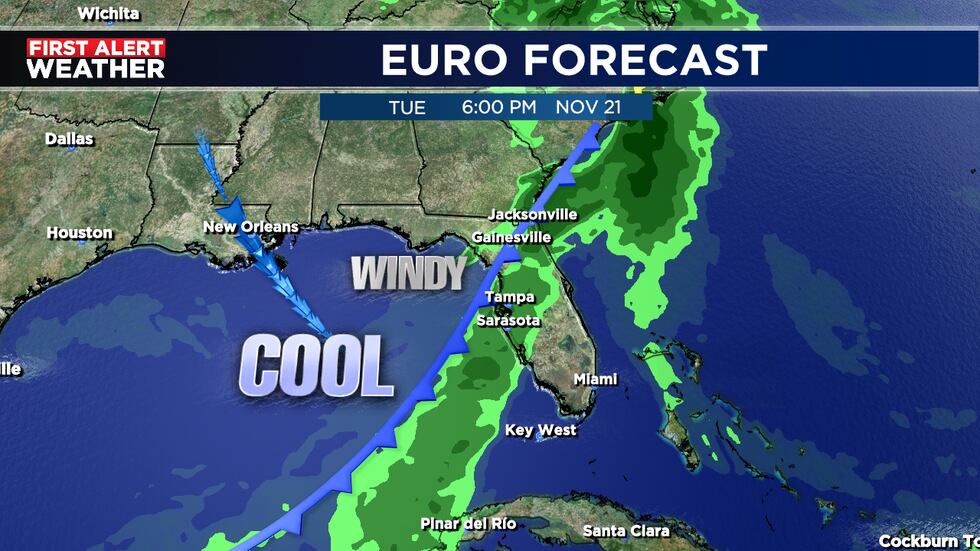 Tuesday a cold front will be advancing toward our area and bring windy conditions out ahead of it. We will see winds turn to the south southwest at 15-20 mph along with some higher gusts. Right now Tuesday is a First Alert Weather heads up but may change to a First Alert Weather day depending upon how much moisture moves in out a head of the front. Right now the rain chance is at 60% for showers along with some embedded thunderstorms along and out ahead of the cold front. Highs on Tuesday will top out in the low 80s.
Wednesday the front will move on and winds will turn to the NNW and then north which will usher in some chilly conditions on Wednesday with highs only in the upper 60s.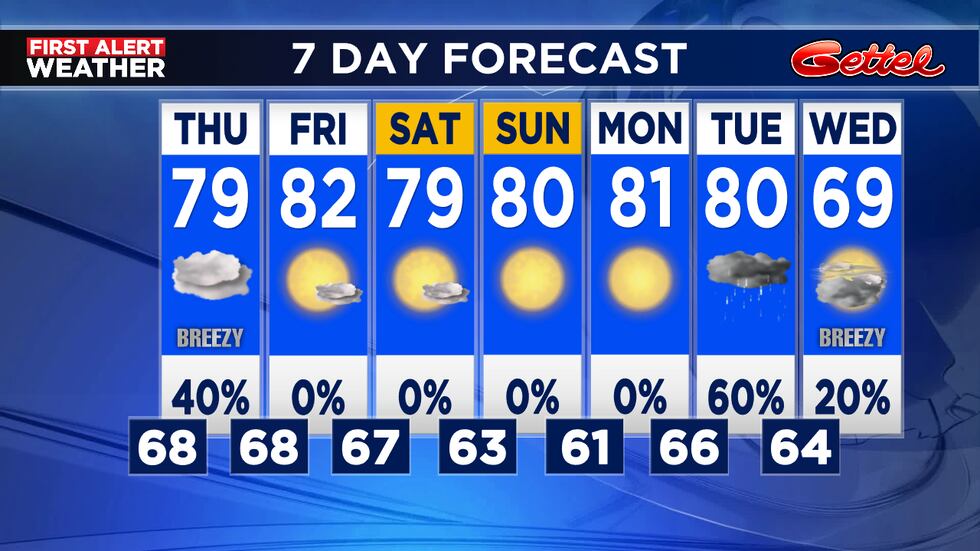 Thanksgiving day is looking like a cool day with temperatures dropping into the mid to upper 50s and highs only in the low 70s under partly cloudy skies.
In the tropics we are watching 2 areas of concern. One is just off the coast of Miami and the other in the central Caribbean. The one in Miami only has a 10% chance for development as it moves to the NNE away from Florida. The other system in the Caribbean is not looking all that impressive at this time. The chances of it becoming a named storms has gone down considerably over the past couple of days. It now has only a 50% chance of developing into a tropical cyclone over the weekend as it moves toward the Dominican Republic. Elsewhere all is quiet!
Copyright 2023 WWSB. All rights reserved.