Sarasota Memorial Hospital breaks ground on new cancer pavilion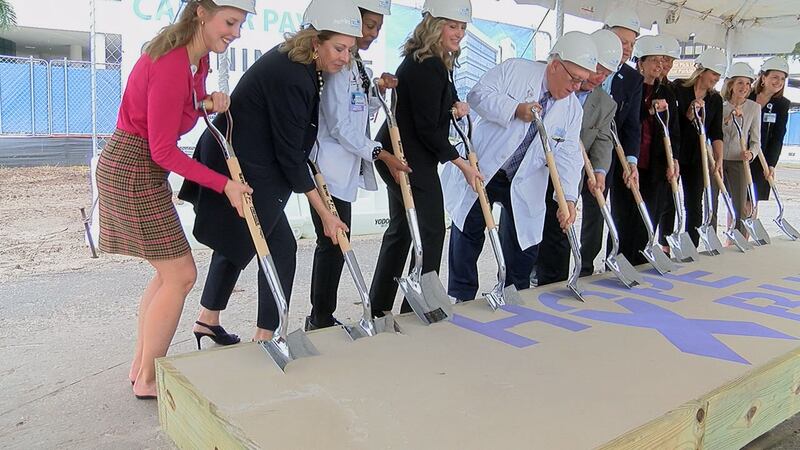 Published: Nov. 15, 2023 at 1:44 PM EST
SARASOTA, Fla. (WWSB) -
Sarasota Memorial Hospital broke ground on a new cancer pavilion this morning, expanding their Jellison Cancer Insitute. Over 50 people attended the morning celebration.
80% percent of people are diagnosed with cancer after the age of 55, according to the American Cancer Insitute. This is an important statistic in Sarasota because nearly 40% of our population is 65 and up.
Sarasota Memorial Hospital wants to transform cancer care in our community. The brand new 7 story building will sit across the street from the hospital's oncology tower.
The pavilion will soon offer a variety of outpatient services including an expanded breast health center, surgery suites, radiation oncology, and more.
'For the last ten years we've been recruiting top notch people,' said Chief Medical Officer Dr. Fiorica. 'Patients can get the best care and have all of the resources for them,' he continued.
The 200,000 square foot facility is set to be finished sometime in 2025.
Copyright 2023 WWSB. All rights reserved.