Large turkey distribution to be held Wednesday at Ed Smith Stadium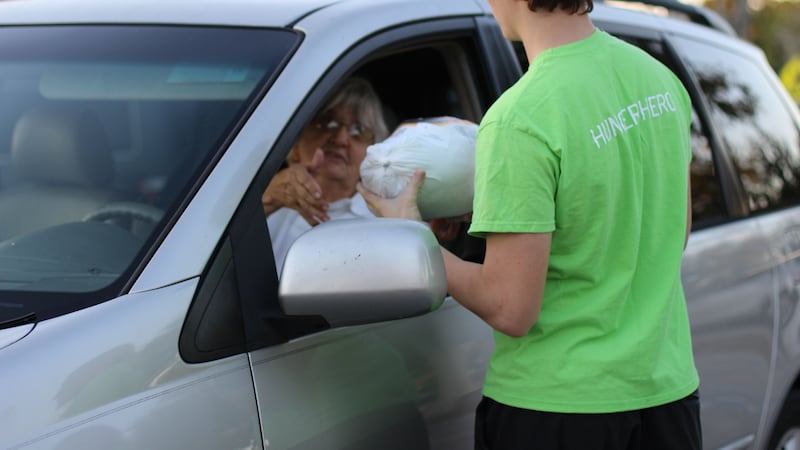 Published: Nov. 15, 2023 at 11:10 AM EST
SARASOTA, Fla. (WWSB) - All Faiths Food Bank is continuing its mission to help ease high costs on the Suncoast.
Runaway costs of essentials such as rent, food and gas, Covid and hurricanes – have hit those who were already struggling hard, especially children, families and seniors on fixed incomes, while new families have learned what it's like to experience hunger.
For Sarasota and DeSoto County residents and people who are already clients of the food bank - thanks to funds raised through the annual ThankFULL campaign - All Faiths is offering numerous distributions of frozen turkeys and sides in an effort to turn empty plates into "ThankFULL tummies and hearts" this holiday season.
Funds from this year's ThankFULL campaign are enabling All Faiths to distribute more than 13,000 turkeys and sides in advance of Thanksgiving, and a total of 3.6 million holiday meals. The large-scale turkey distribution effort launched Saturday morning at 9 a.m. at Van Wezel Performing Arts Hall - that event was a collaboration with The Bay Sarasota and Van Wezel. Cars started lining up at 8:15 a.m.; hundreds of turkeys and sides were distributed, with the assistance of All Faiths' professional staff and board members, and numerous dedicated volunteers. Veterans were given the additional gift of bags of supplies from the Disabled Veterans National Foundation, in gratitude for and recognition of their service to our country.
For residents who were not able to make it Saturday morning, there will be another large-scale turkey distribution November 15 at Ed Smith Stadium, starting at 4 p.m.
Copyright 2023 WWSB. All rights reserved.