Jadyn Glasser making the grades and making the plays for Venice Varsity Football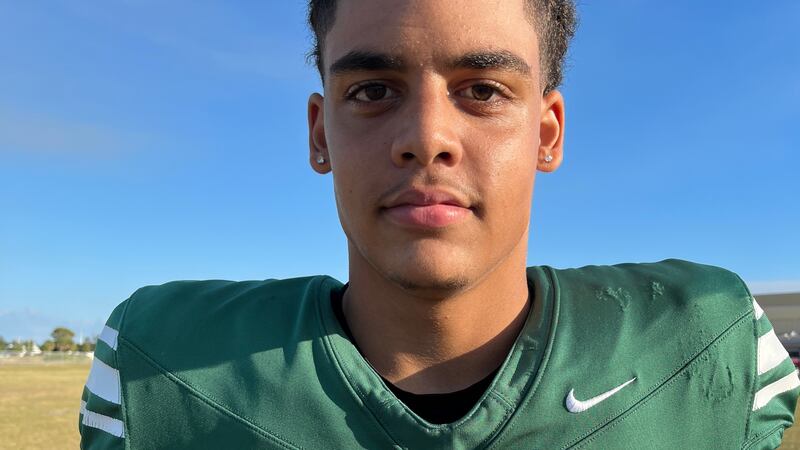 Published: Nov. 14, 2023 at 8:59 PM EST
VENICE, Fla. (WWSB) - Jadyn Glasser is making a name for himself as one of the best quarterbacks across the state of Florida.
Glasser tells ABC7 Sports Anchor James Hill he's honored to named ABC7′s Athlete of the Week.
"It means a lot to me to be Athlete of the Week, and just putting on for my teammates and just going out and getting the win," Glasser said.
Venice High School Head Coach John Peacock is in the process of coaching up the Venice Indians as they make another FHSAA State Championship title run.
Coach Peacock says Glasser is a winning person. "You can watch our football film and see how well Jadyn plays football, but the most important thing is the type of person he is and the type of character he has, and I think it's easier for our lineman or receivers everybody to run hard routes and block for him and do all those things. He's such a good person," Peacock said.
Glasser was recently recognized as the best quarterback in the district on the Suncoast.
"I got awarded the District Quarterback of the Year. I'm just really blessed and just all of the coaches in the area voting on me is just a blessing," Glasser said.
Jadyn Glasser and Venice High School hosts Immokalee High School in the FHSSA State Football Playoffs Regional Semi-Final game on Friday, November 17 at Venice High School.
Copyright 2023 WWSB. All rights reserved.