Warm weekend with near record highs
Possible tropical trouble in the Caribbean next week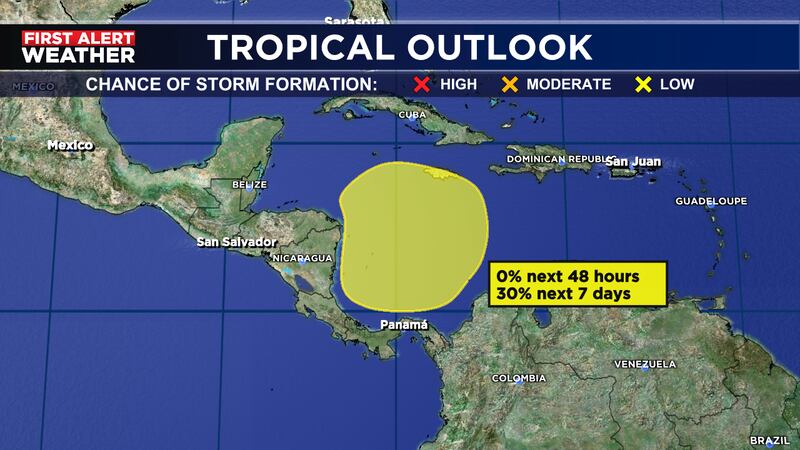 Published: Nov. 10, 2023 at 10:43 PM EST
SARASOTA, Fla. (WWSB) - With high pressure still holding on we can expect to see warm weather this weekend with highs in the mid to upper 80s. The average high is 81 degrees and the low is 61. Skies will be generally mostly sunny during the morning with a few clouds developing along the sea breeze during the afternoon as it pushes inland. There is a small chance for a few scattered showers mainly inland due to the heat and the sea breeze pushing inland. Winds will be out of the ESE at 5-10 mph turning to the SW during the afternoon as the sea breeze works inland.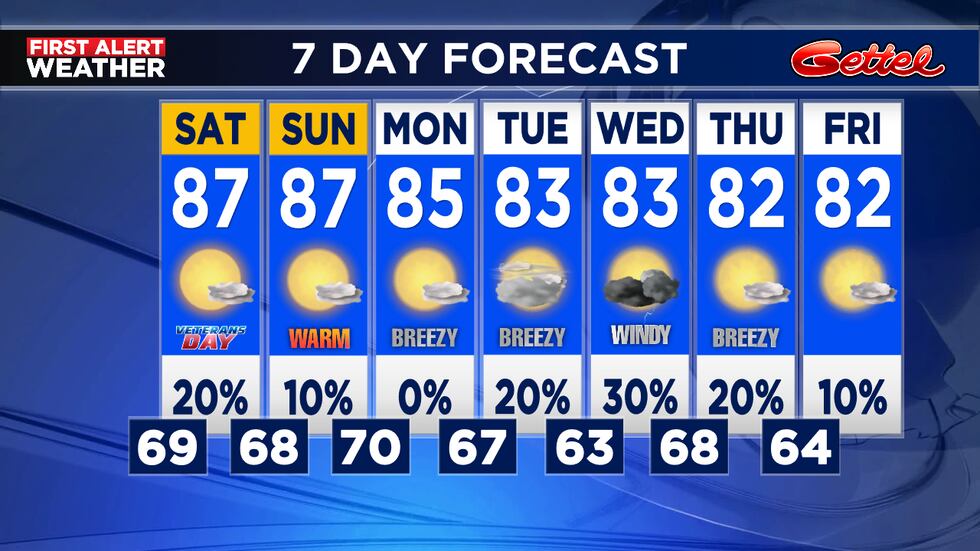 Sunday we will see a few more clouds due to an area of low pressure in the west Gulf. The clouds will be mainly the high cirrus clouds moving from the west to the east. Look for partly cloudy skies with highs in the mid to upper 80s. With a small chance for a few mainly inland showers. Winds will be out of the east to southeast at 10-15 mph with a west coast breeze developing later in the day.
Monday through Thursday will be windy so there may be boating advisories issued for the Gulf water through much of next week. Clouds will be on the increase each day with a slight chance for showers Monday and Tuesday. Wednesday will be the best chance for rain but still the rain chance is small. There will be plenty of clouds however throughout the day. Temperatures will be somewhat cooler but still above the average of 81 degrees.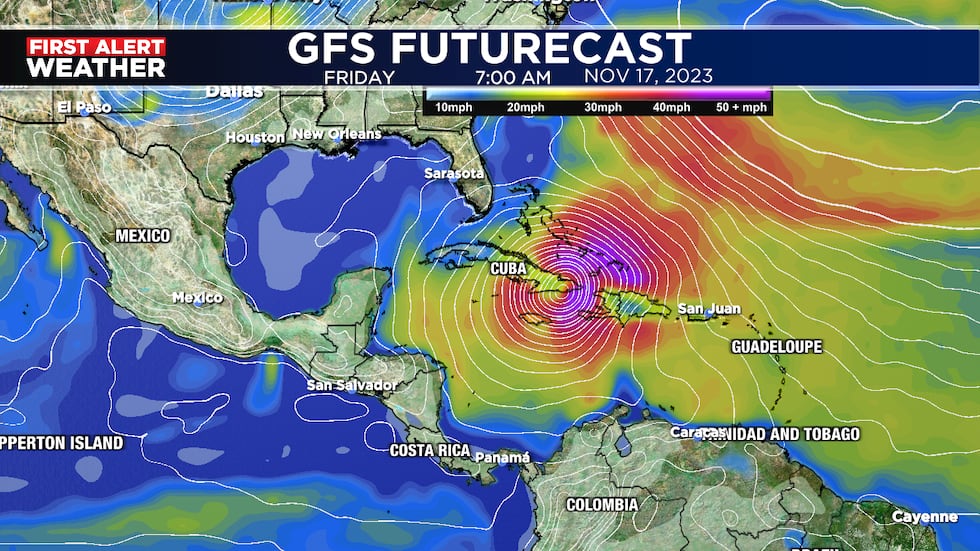 In the tropics we are watching for the possible development of a tropical cyclone in the SW Caribbean next week. The GFS or American model continues to show a strong tropical storm or even a hurricane developing next week around Wednesday. The long range models show it moving to the NE toward the eastern tip of Cuba and into the Central Bahamas. Right now we have nothing to worry about here.
Copyright 2023 WWSB. All rights reserved.