A humid weekend, and rain chances return to the Suncoast
Published: Nov. 11, 2023 at 5:41 AM EST
|
Updated: Nov. 11, 2023 at 8:01 AM EST
SARASOTA, Fla. (WWSB) - Do you remember rain? Our last measurable rain was a month ago, October 11th (0.33″) and October 12th (0.36″). At SRQ we are now 22.73″ below average rainfall for the year. We have a slight chance of a brief pop-up shower in the hot and humid atmosphere Saturday. And we're tracking a small storm moving across the Gulf of Mexico this week. What's left of that storm moves into Florida late Tuesday through Wednesday night, bringing a chance for some rain. We're back to a dry pattern as it moves away from the Suncoast Thursday.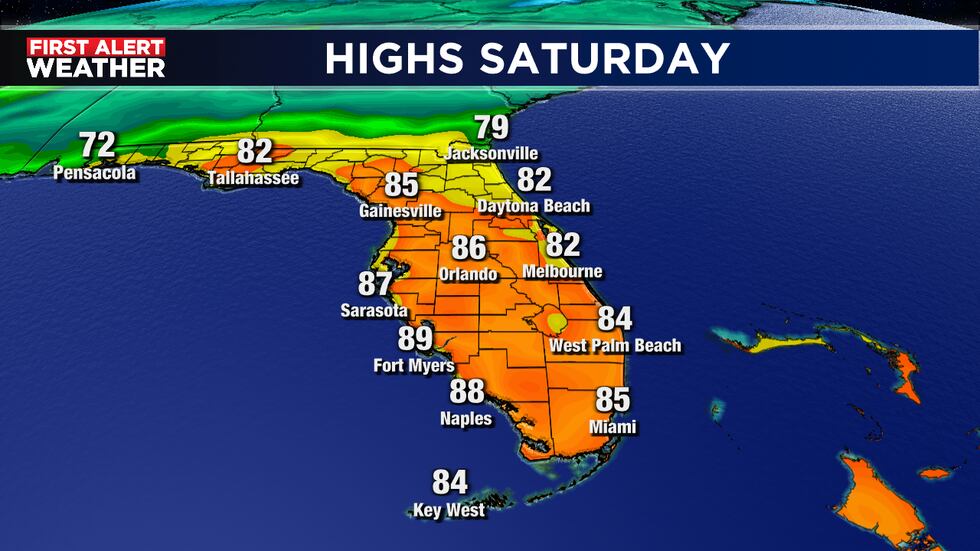 There is one disturbance in the Tropics, far southwest in the Caribbean. It only has a 30% chance of developing in the next 7days. Regardless of how strong it gets, the track of the storm should move mainly toward Cuba and then into the Atlantic, so not a threat to the Suncoast.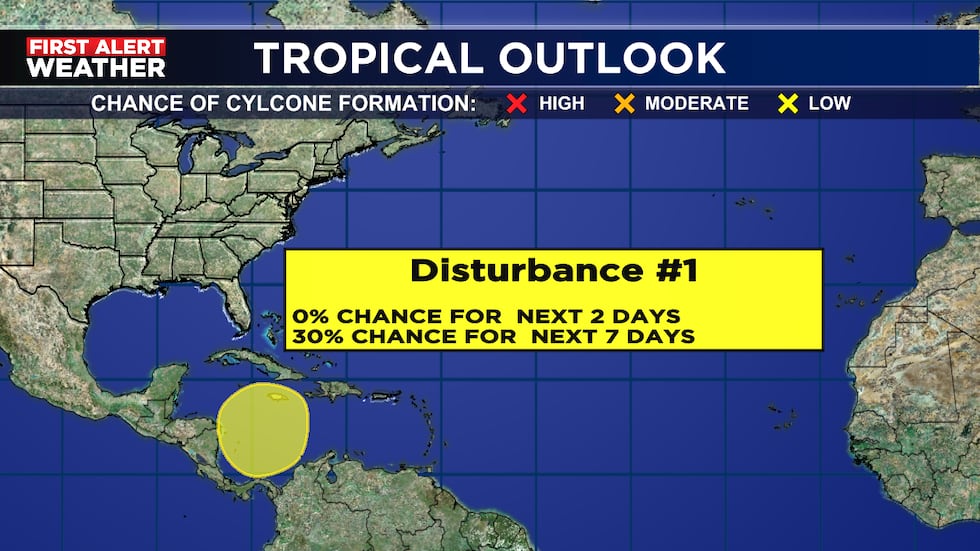 Copyright 2023 WWSB. All rights reserved.