First Alert Weather: A warm and sunny weekend forecast for the Suncoast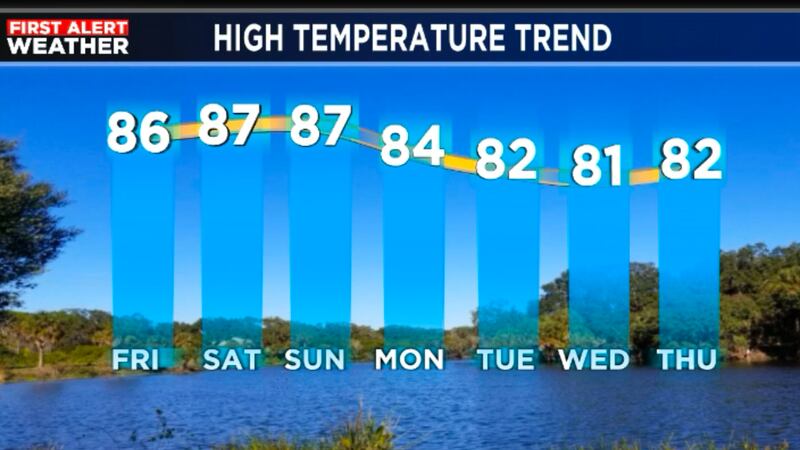 Published: Nov. 10, 2023 at 2:52 AM EST
SARASOTA, Fla. (WWSB) - We still can buy a drop of rainfall for the Suncoast. And we will not see much of a chance into the weekend. However, there will be some changes for the forecast as we move into Saturday and Sunday.
For today the weather stays sunny and mild. Morning predawn temperatures will be in the upper 60s. The commute hours will be rain free with the slight chance for a few lower visibility stretches of roadway for inland commuters.
Otherwise, the morning hours feature a mostly sunny sky with steadily rising temperatures. By noon our temperatures will be near 80 and top out in the mid-afternoon in the mid-to-upper 80s, cooler near the coast and warmer inland.
Temperatures will continue to rise into the weekend with highs approaching records. Veterans Day Saturday will reach the upper 80s, as will Sunday. Boating weather will be lovely, with a gentle wind and a light chop.
The next chance for rain will come on Tuesday of next week. But even then, the chance will be in the 20% range.
Copyright 2023 WWSB. All rights reserved.