Belser leading resurgence of North Port Bobcats football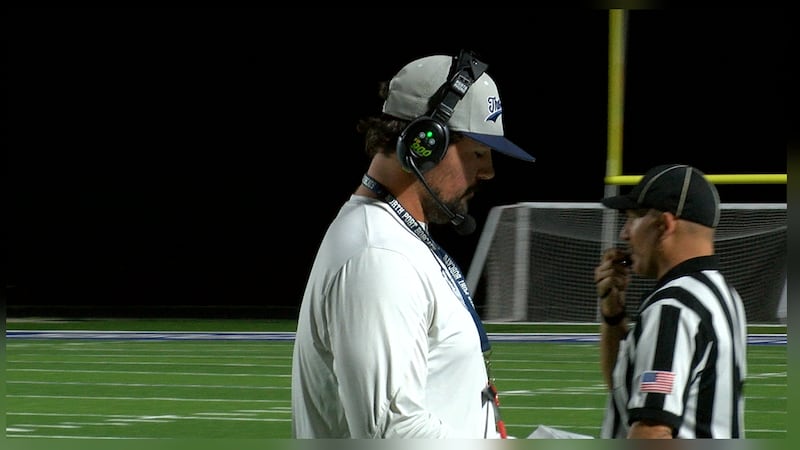 Published: Nov. 6, 2023 at 4:28 PM EST
NORTH PORT, Fla. (WWSB) -The North Port Bobcats football team is not going to the playoffs, but it's not because they're not good. It's because they're an independent and not in a district.
The team going 5-4 during the 2023 regular season. It's the first winning season in more than 20 years. It's a huge step forward for a program that had gone winless for nearly two years when the season started in late August.
"Going into the offseason after our 0-7 venture during the 2022 year, we really tried to challenge the kids," Bobcats Head Coach, Garon Belser said. "We amped up what we did in the weight room. We tried to sift out as many of the cancers and half committed players that we had, and that's really helped us out more than anything I believe."
It looked like things may have been headed in a similar direction after the team lost it's opener against the Parrish Community High School Bulls (43-0), but following that game the boys rallied and won five straight games. Belser believes that opening loss was the turning point.
"I really challenged those kids," Belser said. "How do you want to define yourselves? Cause we still have an entire season to flip the script and you can shake off the ghosts of what used to be."
The Bobcats have a matchup against LaBelle on Saturday, Nov. 11, but it will not count towards their record, according to Belser. They will finish the 2023 season on paper with a winning record.
Copyright 2023 WWSB. All rights reserved.