Cool mornings and warm afternoons and no rain
Published: Nov. 5, 2023 at 6:07 AM EST
|
Updated: Nov. 5, 2023 at 7:52 AM EST
SARASOTA, Fla. (WWSB) - Sunset is back to 5:44 PM on Sunday, after turning our clocks back. Our dry weather pattern continues through at least mid-November. That would take our rain deficit to 23″ below normal rainfall for the year. Morning temps will be cool for a few days, dropping to the 50s to start the week. Highs are average on Sunday in the low 80s, but mid-80s return during the week. Humidity Sunday is also very low with dew points in the low 40s, but they will climb back into the 60s during the week.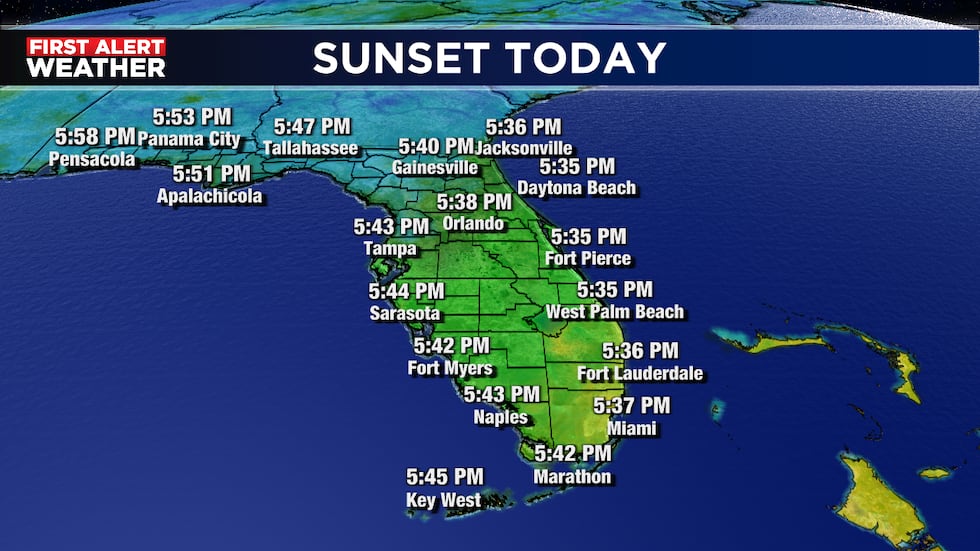 Tropics are very quiet with "No new tropical cyclones expected during the next 7 days" in the Atlantic, Caribbean, and Gulf of Mexico, according to the National Hurricane Center. Only 25 days left in Hurricane Season.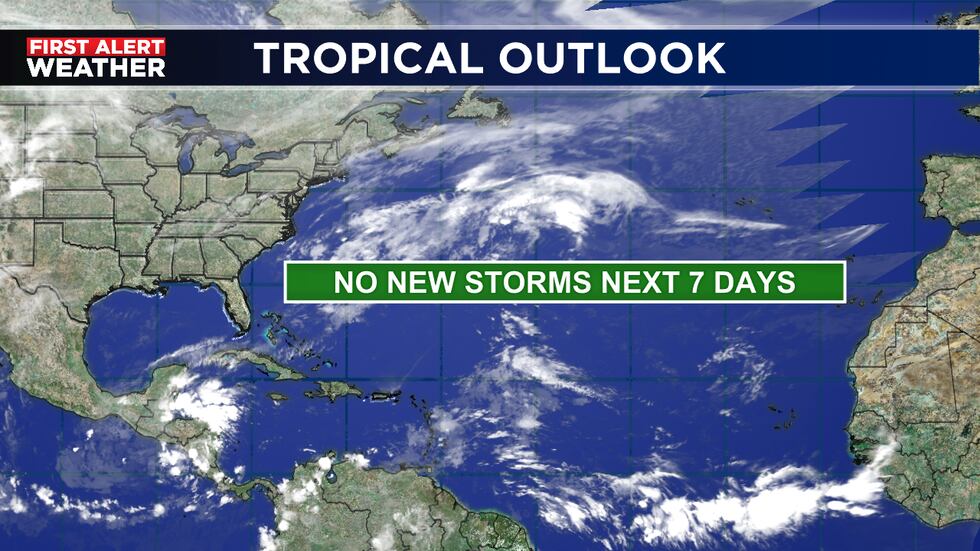 Copyright 2023 WWSB. All rights reserved.