Weather looking good for the weekend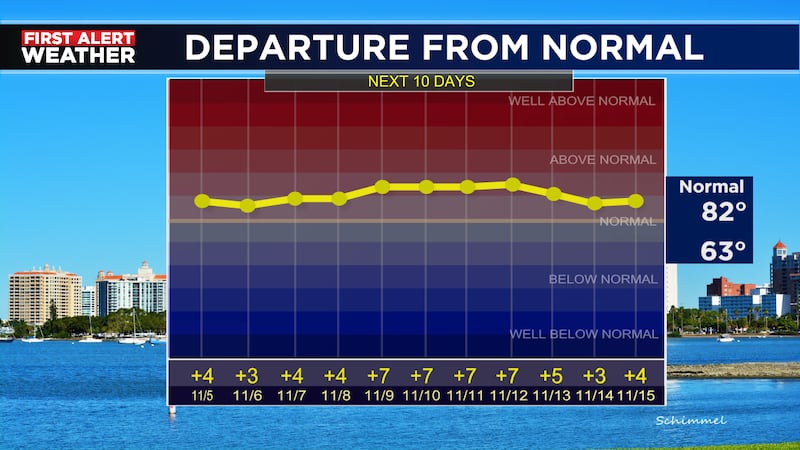 Published: Nov. 4, 2023 at 12:10 AM EDT
SARASOTA, Fla. (WWSB) - High pressure still in our area will keep the skies generally clear with only a few clouds expected during the afternoon. We will still see the winds out of the ENE at 10-15 mph with some occasional gusts up to 20 mph. Temperatures will start off in the low 60s and quickly warm into the low to mid 80s by early afternoon.
Sunday's weather will be much like Saturday with mostly sunny to partly cloudy skies in the afternoon. Only a very small chance for a few sprinkles for our inland Counties.
Monday we will see more of the same beautiful weather with a little cooler start in the morning with the low in the upper 50s. It will still warm up on Monday afternoon with highs in the low 80s.
Warmer weather will move in on Wednesday with highs in the mid 80s for most and could even see some upper 80s inland. There will be little chance for rainfall throughout the work week with mostly sunny skies and highs in the mid 80s each day.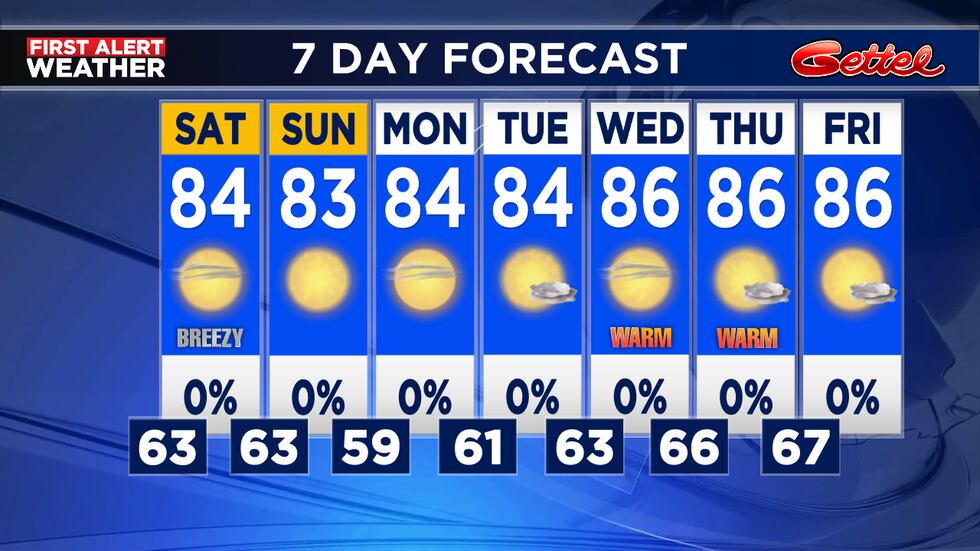 In the tropics all is quiet as the disturbance to our south in the Caribbean is now moving over Central America dropping some heavy rain at times. There could be some flash flooding and dangerous mud slides.
Copyright 2023 WWSB. All rights reserved.