Mild temps, no rain, and a time change
Published: Nov. 4, 2023 at 5:44 AM EDT
|
Updated: Nov. 4, 2023 at 8:12 AM EDT
SARASOTA, Fla. (WWSB) - You know the weather is quiet when the most exciting event for the weekend is setting your clocks back. The exact time of the change is 2 AM Sunday. That means your cell phone will go from 1:59 AM Sunday back to 1:00 AM. It's an extra hour of sleep as we "Fall Back". Our Suncoast sunset time changes from 6:45 PM Saturday to 5:44 PM Sunday, and our high temperatures will occur around 1 PM to 2 PM most days.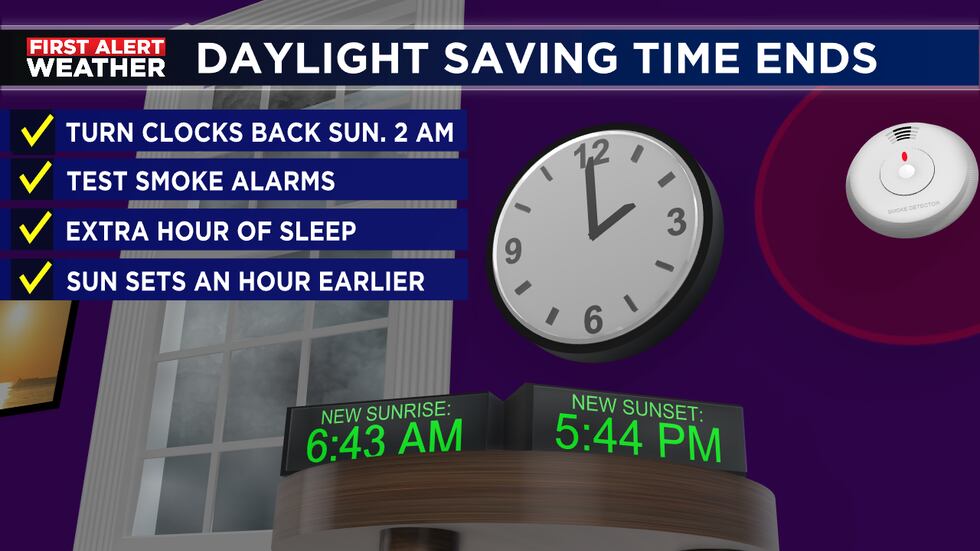 Weatherwise we are quiet. A couple of dry cold fronts will bring small changes in our heat and dew point levels, and that's it. One front comes through this weekend with lower dew points and the second the following weekend. The first half of November stays dry for the Suncoast.
Tropics have very little activity right now. A small disturbance pushes into Central America with heavy rain. The rest of the Caribbean, Gulf of Mexico and Atlantic are quiet for now. Hurricane Season continues through November 30th.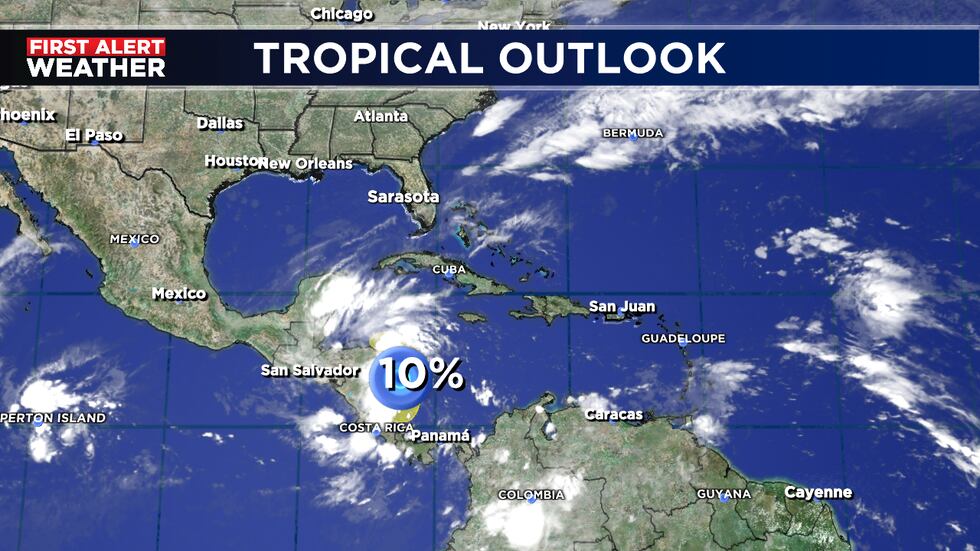 Copyright 2023 WWSB. All rights reserved.