The Heat goes on for the weekend. But a change is coming.
Published: Oct. 28, 2023 at 5:46 AM EDT
|
Updated: Oct. 28, 2023 at 7:53 AM EDT
SARASOTA, Fla. (WWSB) - We have a warm weekend on tap and a warm Halloween. Then a cold front moves across Florida, dropping south across the Suncoast by Wednesday morning. Many times with a cold front some rain develops - This is NOT one of those times. Dry conditions continue into the first week of November. We will likely end October at 22″ below average rain for the year. Winds will pick up by November 1st (Wednesday), gusting at times over 25 mph, out of the North and Northeast. Dew points will drop into the 50s for a more Autumn feel.
Tropical Storm Tammy continues to fizzle in the central Atlantic. A new disturbance is near Panama. This one only has a 30% of developing over the next 7 days. The general track of this disturbance should take it toward Jamaica and Cuba. We will track this one closely as it moves northeast.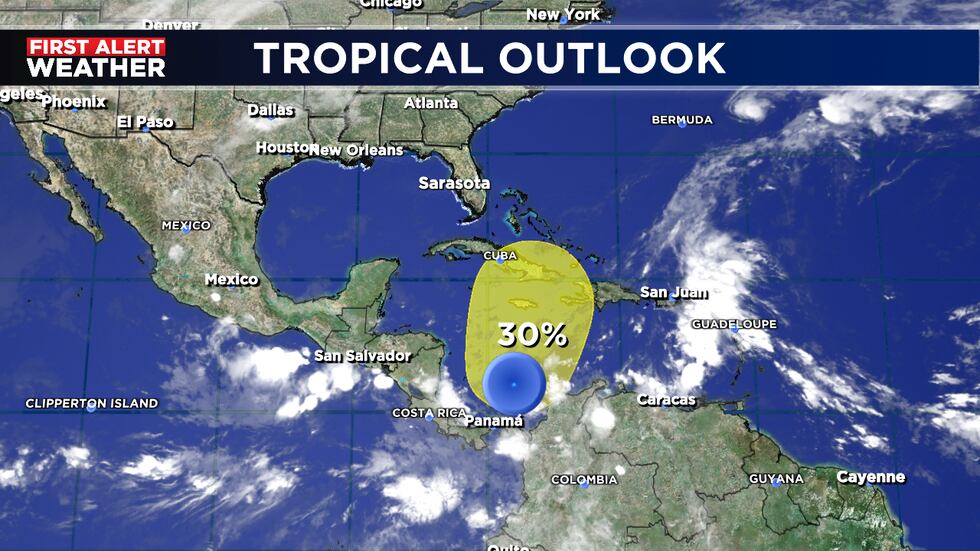 Copyright 2023 WWSB. All rights reserved.