Lady Cougars defeat Tampa Prep, preparing for Carrollwood Day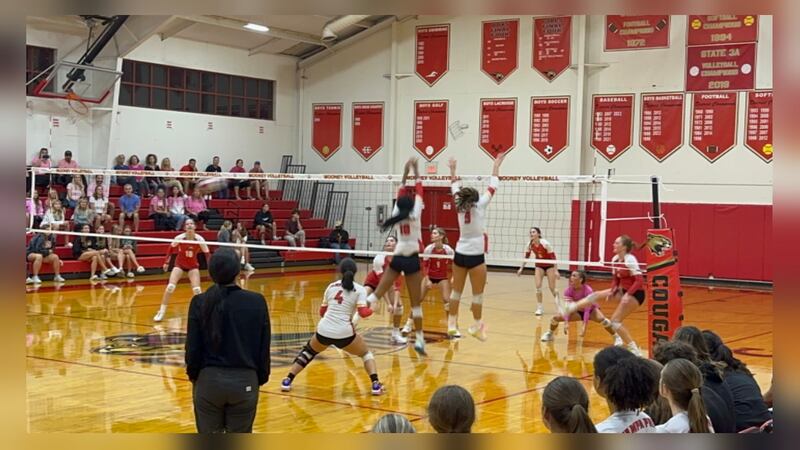 Published: Oct. 25, 2023 at 4:03 PM EDT
SARASOTA, Fla. (WWSB) - The state high school volleyball playoffs are underway and one of our local teams is dominating the competition so far.
The Cardinal Mooney Catholic High School Lady Cougars are coming off of their third consecutive sweep of this year's postseason. The team hoists a 21-7 record, and the latest victory came on Tuesday night when the girls defeated Tampa Prep 3-0. However, head coach, Chad Davis, tells ABC7 that he believes the girls can play even better.
"Some of our areas are a credit to the opponent," Davis said. We didn't play at our normal type of level. We could've blocked a bit better. The bottom line is when you're in this time of year you have to win to advance and that's what we did."
The Lady Cougars will have to play their best on Friday. They travel to Carrollwood Day School in Tampa to take on the Lady Patriots. The matchup is sure to be their toughest opponent of the season thus far,
The Lady Patriots enter with a 27-2 record. Many don't know what to expect in this contest… but Coach Chad Davis and his team look to 'prove em wrong' again.
"It's just some things I think we'll be able to do preparation wise," Davis said. "Our girls are extremely good. We create detailed game plans. We believe we can win. We know they're an outstanding team. We know we're going to have to play our very best to beat them, but we know our kids are hungry and are going to want to do it."
The matchup between these two heavyweights is this Friday, Oct. 27 at 7 p.m. The winner will play in the Sweet 16 of the state playoffs.
Copyright 2023 WWSB. All rights reserved.