Bobby Jones Golf Club reopening approaching
Published: Oct. 3, 2023 at 8:20 PM EDT
SARASOTA, Fla. (WWSB) - It's been years in the making, but now the Bobby Jones Golf Club is just weeks away from reopening and parts of it will be even bigger and better than originally expected.
Golfers along the Suncoast have been eagerly waiting for the chance to book a tee time again at the historic course.
"We would drop off mom at St. Armands Circle, and Dad and I would go play Bobby Jones. It's ironic, here I am now in the area. I'm pretty excited about Bobby Jones reopening," says Chris D'Avello, who has fond memories of playing the course decades ago on family vacations from Ohio and now he is a manager at a local golf shop.
"What I love about golf is that you can never master it. Just when you think you have mastered it, the next round kicks you in the rear," says D'Avello.
Starting in early November, that next round could be at newly renovated Bobby Jones Golf Club for the first time since the course shut down in March of 2020.
"A lot of people were concerned because they were like 'well I grew up on that course, my dad had a hole in one on that course,'" says Sue Martin, who works for Sarasota's Parks and Recreation Department.
City commissioners are working to make sure playing the course is a well-rounded experience for everybody, approving a design and budget increase for the clubhouse from $2.5 million to $9 million, which is part of the broader $20 million facelift at the course.
"This is our chance to really do it right. So often in so many projects, you start to cut corners. Fortunately the city commission wants to do it the correct way," says Martin.
The clubhouse, which is expected to be two stories with a sports-bar style restaurant on the top floor overlooking the course, is expected to be finished in about two years.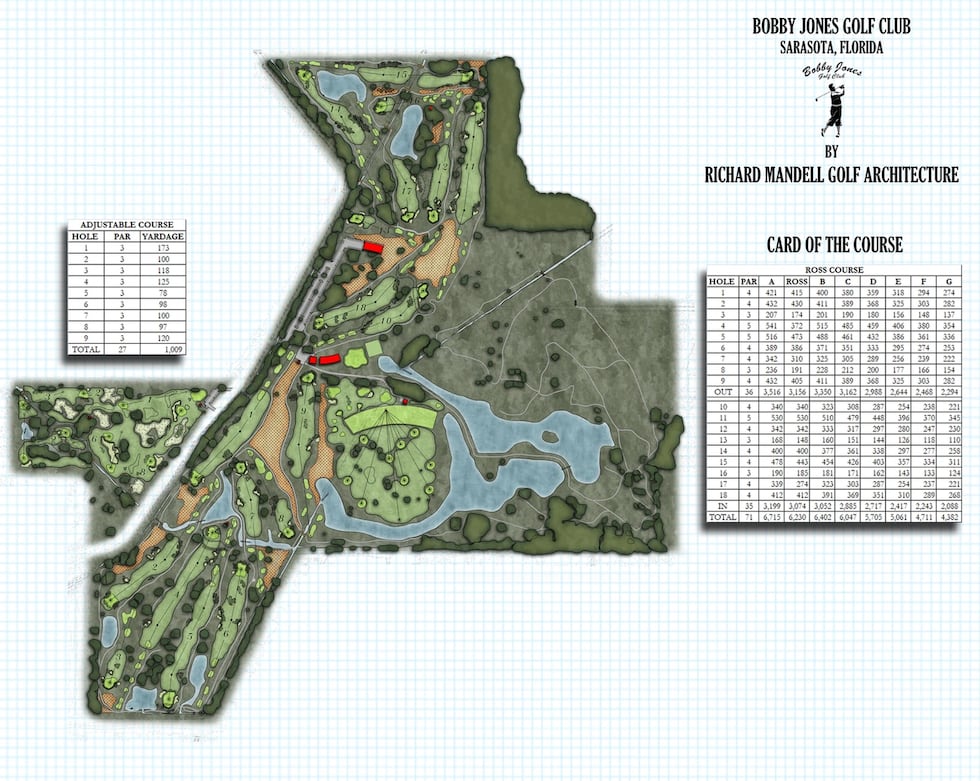 Copyright 2023 WWSB. All rights reserved.