'Take Care of Maya' trial underway
The story of Maya Kowalski and her family is the subject of the Netflix documentary "Take Care of Maya."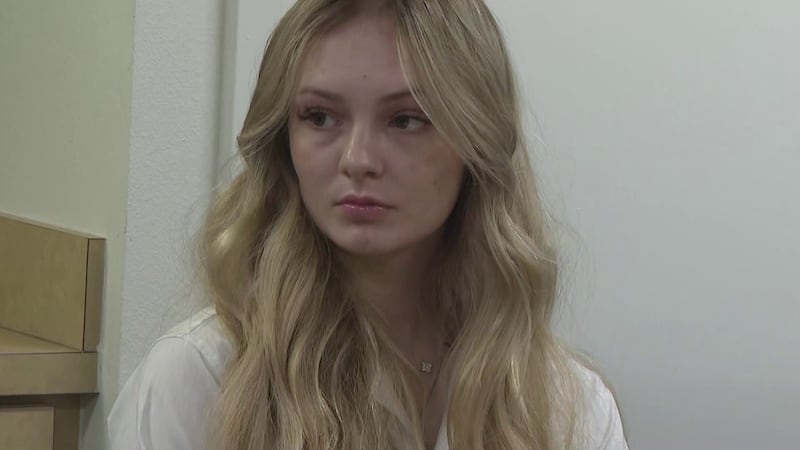 Published: Oct. 3, 2023 at 5:24 PM EDT
VENICE, Fla. (WWSB) - A Venice family is suing Johns Hopkins All Children's Hospital for more than $200 million for allegations including malpractice, false imprisonment, battery, medical negligence and emotional distress.
The Kowalski family's story began in October 2016 when Maya's parents took the 10-year-old to the emergency room after she was experiencing excruciating pain from debilitating Complex Regional Pain Syndrome.
CRPS is a term that describes excessive and prolonged pain and inflammation in parts of the body. Those with this condition can receive doses of ketamine as part of medical treatment, which is what Maya's treatment included.
According to the family's lawsuit, hospital staff accused Maya's mother of child abuse and Munchausen Syndrome by Proxy. They said she had made the child's illness up and was overtreating her and shopping for doctors.
Maya, now 17, was separated from her family for three months. During this time, her mother took her own life, leaving behind notes — including ones for the judge and hospital staff.
In December 2021, Dr. Sallie Smith, who was working with the group Suncoast Advocacy Services at the time, reached a $2.5 million settlement with the family. Maya and her family are now suing the hospital for $220 million, divided into $55 million in compensatory and $165 million in punitive damages.
The Kowalski family blames the hospital for Maya's mother's death and called their conduct "extreme and outrageous."
Johns Hopkins All Children's Hospital, however, claims they managed Maya's condition according to the law and acted in the patient's interest. They said the treatments sought by the patient's mother were dangerous and raised enough concern to be reported to the Department of Children and Welfare.
The trial began on Sept. 14, 2023 and is expected to last two months.
Jurors have heard witness testimonies from doctors and therapists, including those who treated Maya. Maya's brother, other family members, a neighbor and a teacher were also called as witnesses.
The jury has also heard the 911 call of when the family had discovered the mom deceased in the garage after she took her own life as well as a letter that Maya wrote to her parents from the hospital.
Maya's father took the stand earlier this week, saying these allegations could have long-term impacts on Maya.
Maya is reportedly expected to take the stand later this week.
Copyright 2023 WWSB. All rights reserved.