Two arrested on animal cruelty charges in North Port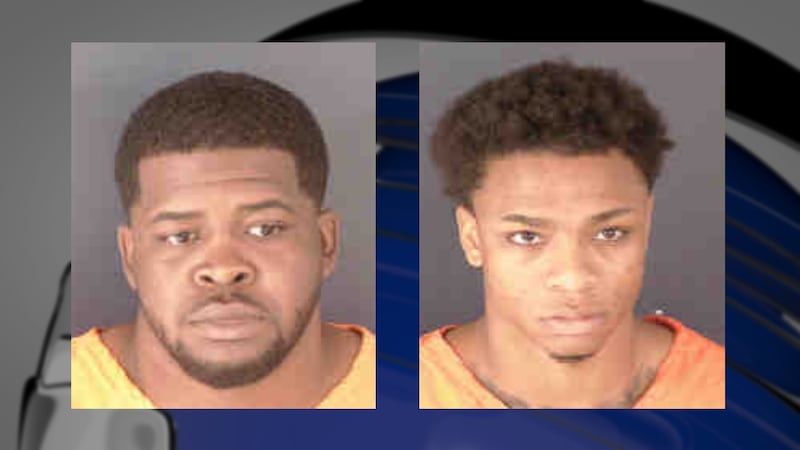 Published: Oct. 2, 2023 at 5:24 PM EDT
NORTH PORT, Fla. (WWSB) - Two brothers were arrested on Monday after the North Port Police Department executed a search warrant for suspected animal cruelty.
Merald and Matthew Onyemaechi are now in the Sarasota County Jail with one felony count each of Causing Cruel, Death, Pain, and Suffering.
The charges stem from a tip NPPD received from PETA in July, which included a video of a small Pit Bull puppy having its ears cropped without the use of anesthesia. The video also showed that the animal lost an excessive amount of blood as a result of the cutting.
Both brothers witnessed the incident within their home and failed to act which caused unnecessary pain and suffering to the animal for no medical reason.
A third person was seen in the video conducting the procedure and is yet to be identified.
"It's hard to see such an act occur which caused so much pain to a young animal," said North Port Police Chief Todd Garrison. "We love our four-legged friends, and this type of act towards animals will not be tolerated in North Port."
Officers removed five dogs from the home on Monday morning. The animals were taken by Sarasota County Animal Services for safekeeping.
Those involved have a $50,000 bond and will not be allowed to house animals.
If you have any additional information about this case, you are urged to call the North Port Police Department at 941-429-7300.
Copyright 2023 WWSB. All rights reserved.