FWC introduces online course for new fishing pier regulations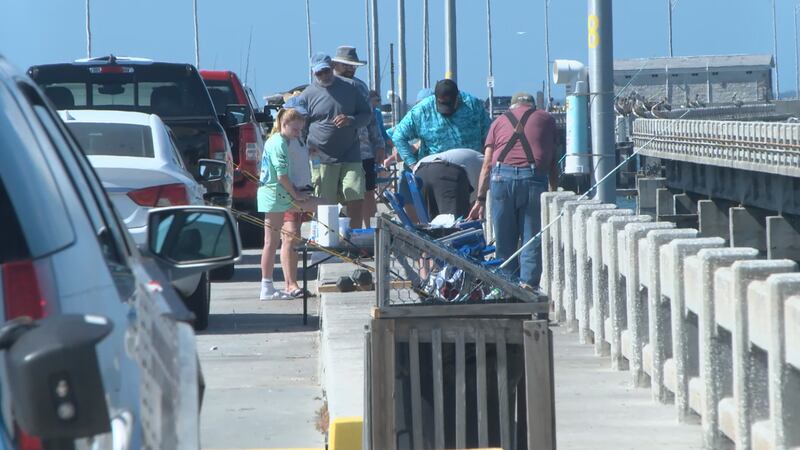 Published: Sep. 29, 2023 at 9:47 AM EDT
PINELLAS COUNTY, Fla. (WWSB) - The new regulations for the Skyway Fishing Pier State Park go into effect on Oct. 1. Part of those regulations include a no-cost, annual educational course requirement and gear restrictions that apply to all anglers fishing in the park.
The Florida Fish and Wildlife Conservation Commission (FWC) announced Wednesday that their Skyway Fishing Pier course is now available online. The Certificate of Course Completion is required to fish at the park and must be renewed annually, including those 65 and older who are normally exempt from needing a fishing license.
Those under 16 are not required to take the educational course as long as they are accompanied by an adult or guardian who has completed the course and received a certificate in the past year, according to FWC.
Additional regulations that will go into effect Oct. 1 at the park include:
The use of the following gear from Nov. 15 – March 15 each year is prohibited:

Fishing rigs with more than one hook attached (e.g., sabiki rig, chicken rig, topwater plug).

Any multiple hook (e.g., treble hook, double hook).

Anglers are limited to use of no more than two sets of hook-and-line fishing gear (e.g., rods or handlines).
To access the course, visit MyFWC.com/Skyway. For more information on the new regulations, go to MyFWC.com/Marine and click on "Recreational Regulations" and "Skyway Fishing Pier State Park."
Copyright 2023 WWSB. All rights reserved.