A chance for some rain through Sunday
Slightly drier air moves in Tuesday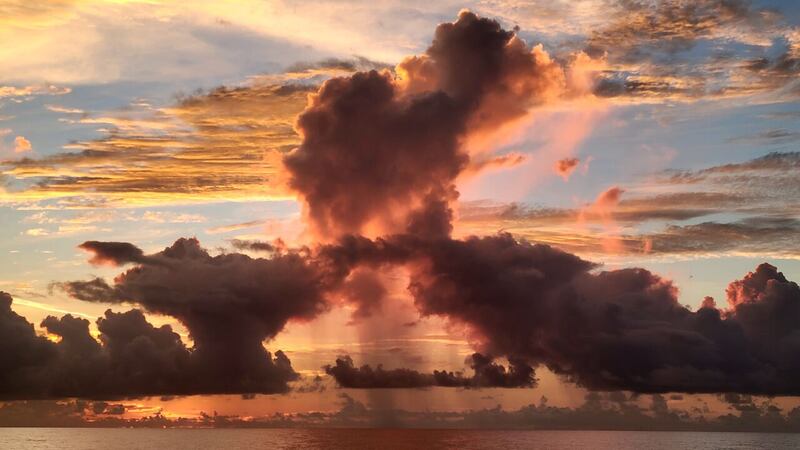 Published: Sep. 27, 2023 at 9:10 PM EDT
SARASOTA, Fla. (WWSB) - With plenty of moisture in place we will see a good chance for some scattered showers and a few thunderstorms on Thursday. I know the models have been overdoing the rain lately but I think there will be enough instability around on Thursday to kick off some much needed rain. While it doesn't look like it is going to be a widespread event we should see a few more storms than we have been seeing lately.
The rain chance will be at 60% for Thursday and Friday and slip down to 50% on Saturday. We can expect to see most of the rain during the afternoon and evening through the weekend. There is however a small chance for a few showers during the morning as well. Temperatures will be close to seasonal averages with highs in the upper 80s and lows in the low to mid 70s.
There is a chance we may see some slightly drier air move in on Monday and stick around though Wednesday of next week. The rain chances drop down to 30% on Monday and 20% on Tuesday and Wednesday.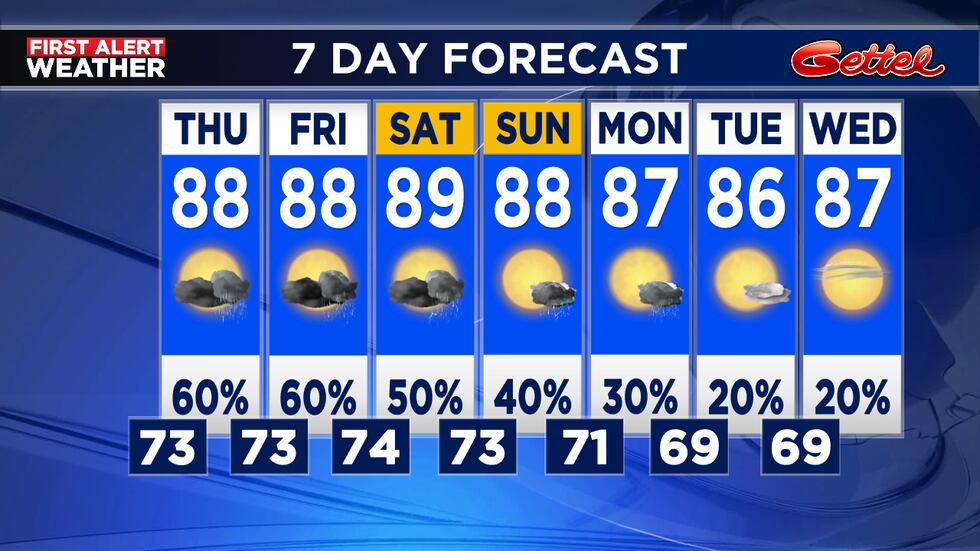 In the tropics we continue to watch tropical storm Phillippe moving toward the Leeward Islands but it is weakening. It looks like it will bring some gusty winds and heavy rain to NE Caribbean islands over the weekend and into early next week. It is expected to open up into a tropical wave and become a non-factor after 5 days.
The system behind Phillippe is expected to develop into a tropical depression or storm over the course of the next day or so. It is also forecast to move to the WNW and slowly develop into the 17th named storm of the season. The next name on the list is Rina.
Copyright 2023 WWSB. All rights reserved.