Shawqi Itraish goes from Braden River High School Quarterback to student-athlete at Rice University in Houston, Texas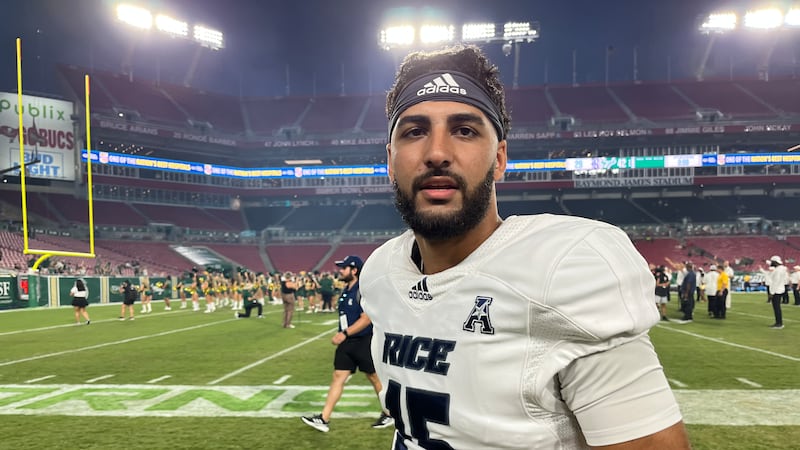 Published: Sep. 23, 2023 at 11:48 PM EDT
TAMPA, Fla. (WWSB) - Shawqi Itraish is a former Braden River High School football player. He says he's working on earning a degree in business at Rice University in Houston, Texas.
After the USF Bulls football team defeated the Rice Owls 42 to 29 Shawqi told ABC7 Sports Anchor James Hill why he's so happy to be back in Florida and close to the Suncoast. "It feels great to play in my backyard again. It feels just like home, and I want to get as many games in Florida as I can so it feels great to be back." Shawqi Itraish says his coach Curt Bradley really helped him learn a lot about the game of football and how to compete at a high level.
"It's a great feeling just to reconnect with those guys. My cousins actually a USF Linebacker so I met up with him and it's just an awesome feeling," Shawqi Itraish said.
Copyright 2023 WWSB. All rights reserved.