Afternoon Storms return to the Suncoast
Published: Sep. 24, 2023 at 5:34 AM EDT
SARASOTA, Fla. (WWSB) - Rain chances and humidity are going up on the Suncoast. Dew points will push back into the mid-70s starting Monday and Tuesday. Any showers Sunday will be isolated, hit-and-miss showers. But rain becomes more widespread as another front settles in across Florida. Tuesday is our best chance for widespread rain, followed closely on Wednesday and Thursday. Scattered showers could linger into Saturday, then by next Sunday the front drops south and our rain chances dry up, too.
The remnants of Ophelia continue to move up the East Coast. And the next storm has developed. Tropical Storm Phillipe has formed in the Atlantic. This one is likely to stay in the open ocean waters, so no threat to the U.S. or Florida. It will also be very slow to strengthen. The Caribbean and Gulf of Mexico have no tropical threats for now.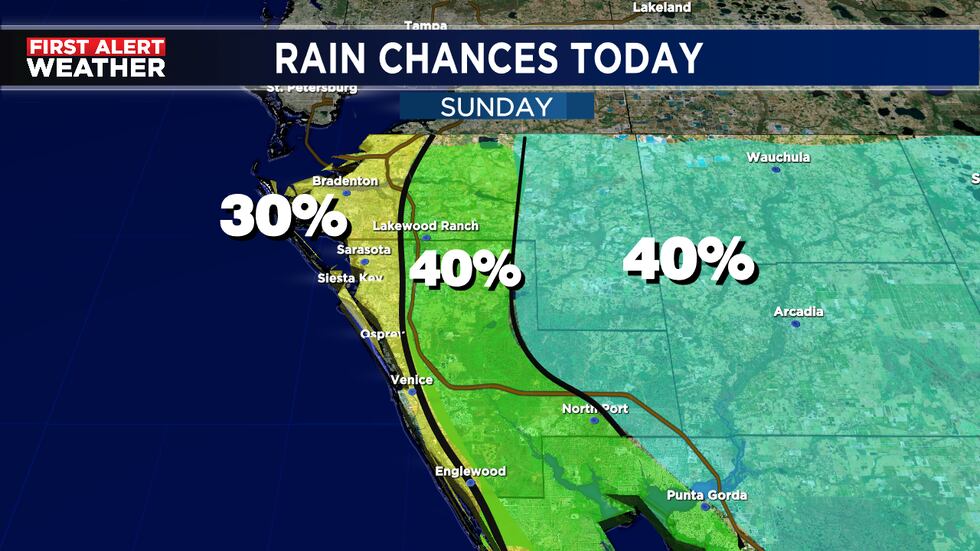 Copyright 2023 WWSB. All rights reserved.