A Perfect Saturday - No rain, lower humidity, and no tropical storms near the Suncoast!
Published: Sep. 23, 2023 at 5:43 AM EDT
SARASOTA, Fla. (WWSB) - Although we could use more rain, since we don't have any on Saturday, at least we can be comfortable. And with dew points in the 60s, outdoors will feel pretty good! We are tracking a few small storms to move over Florida starting Sunday and continuing next week, giving us another chance for storms through the week. Dew points will also move back into the low 70s next week. With highs near 90°, this is average weather for late September.
The tropics are active far away from the Suncoast. Tropical Storm Ophelia is hitting the North Carolina hard with heavy rain and gusty winds. As it moves onshore this weekend it will gradually weaken. Another potential storm is ready to form in the Atlantic. It is likely to stay in the Atlantic for many days, staying away from Florida. The Caribbean and Gulf of Mexico a very quiet for now.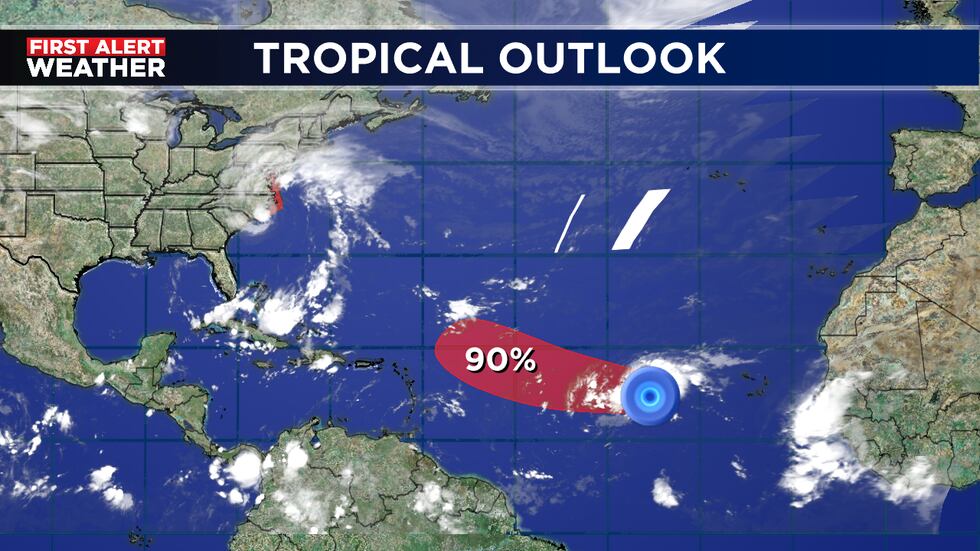 Copyright 2023 WWSB. All rights reserved.