'The whole situation is awful': Neighbors react to toddler death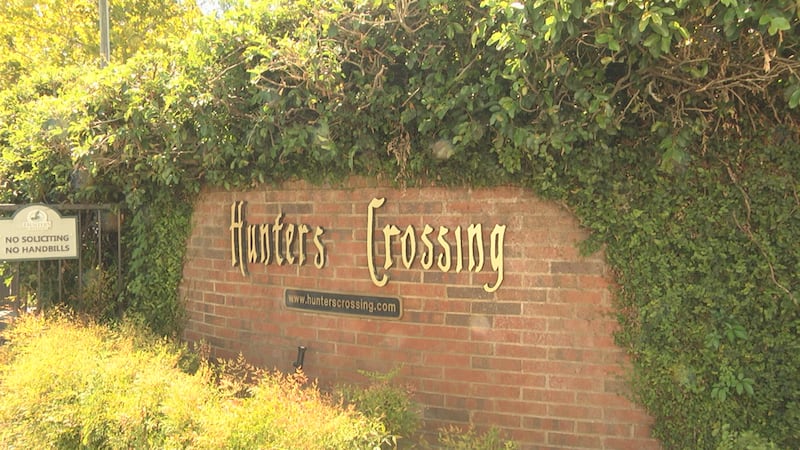 Published: Sep. 22, 2023 at 5:37 PM EDT
GAINESVILLE, Fla. (WCJB) - Residents in one Gainesville neighborhood are reacting after the death of a three-year-old, which is now being connected back to her mother.
According to Gainesville Police detectives, two 3-year-old twin girls were beaten over a long period of time which led to the death of one of the children earlier this month. 22-year-old Donrea McLaughlin and her boyfriend, 26-year-old Sean Lee are charged with felony murder, aggravated child abuse and child neglect.
On Sept. 1, officials responded to the Hunter's Crossing Apartment Complex after a mother said her daughter was unresponsive. Detectives say she told them she took a nap and found the little girl when her boyfriend woke her up hours later. An investigation determined no one was home for eight hours before the child died. They believe the pair started abusing the twins before the couple moved to Gainesville. The couple had only been in town since April.
"After the deceased victim went to the hospital the other sibling was seen by physicians right away. She was medically evaluated. When she was medically evaluated, there was some signs of abuse," Ranisha Johnson, a GPD Detective said.
RELATED: Gainesville Police arrest couple for 3-year-old's death after being left alone for 8 hours
One resident wasn't surprised to find out what happened, but she did it find it sad.
"Makes me feel awful and the whole situation is awful," resident. Cheryl Conroy said.
Conroy used to be a teacher and said she has seen abuse happen before.
"First of all it's not a surprise. I've been a teacher for 40 years and seen pretty much everything in five different states and it doesn't attach to a particular place," Conroy said.
The surviving child is now in DCF custody. Conroy hopes the surviving twin gets a good life after this abusive start.
"We have two adopted children and they're grown now. There's plenty of people who want children so, I hope she gets a good home," Conroy said.
Another resident, Joseph Schoettler, found it very upsetting to find out what happened right in his own neighborhood.
"Having a little one it just rips your heart out, it just makes you feel very sad. It almost makes you grieve immediately for the loss of the family just understanding having a little one... you don't want it to ever happen and just to be so close home in the complex is a little scary," Schoettler said.
McLaughlin and Lee fled to Atlanta where they are now in police custody waiting to be extradited to Alachua County. Their bond is set at 4.5 million dollars.
Click here to subscribe to our newsletter.
Copyright 2023 WCJB. All rights reserved.