Brett Timmons' football journey comes full circle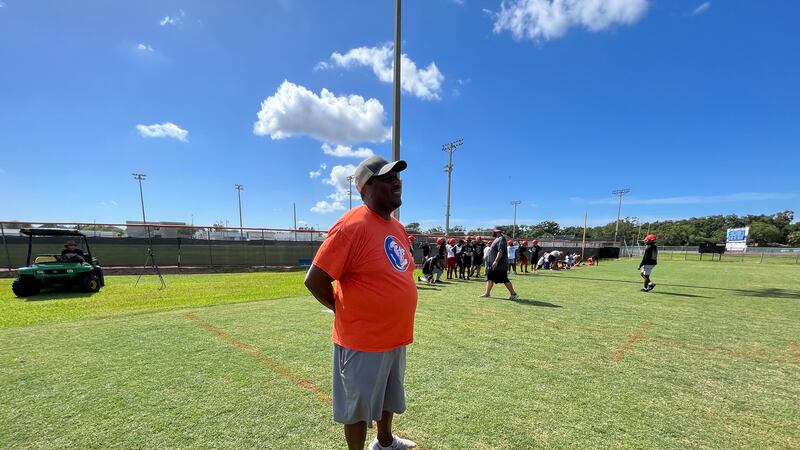 Published: Sep. 21, 2023 at 9:00 PM EDT
BRADENTON, Fla. (WWSB) - Brett Timmons is part of Southeast High School Football championship history. He's currently in his 5th year as the head football coach at Southeast High School and as a player, he helped Southeast win the FHSAA State Football Championships in 1993 and 1994.
He says listening to great coaches, putting in hard work, and goal setting in the classroom and on the football field helped him become the man and coach he is today.
"I met a young coach named Mike Tomlin, and I got a chance to work with Mike who is now the Pittsburgh Steelers Head Football Coach, which afforded me the opportunity to go to Clemson. Which I went to Clemson, and I met a bunch of people and that afforded me the opportunity to go do a minority internship with the Indianapolis Colts. So, football has opened many, and many doors for me," Timmons said.
Coach Brett Timmons and SEHS play their next game on Sept. 29 at Parrish High School.
Copyright 2023 WWSB. All rights reserved.