Rain chances stay high for Thursday
Drier air moves in Friday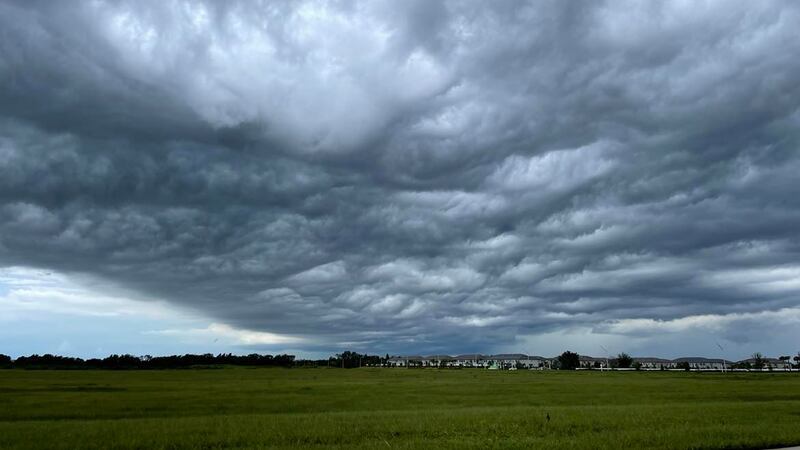 Published: Sep. 20, 2023 at 8:34 PM EDT
SARASOTA, Fla. (WWSB) - Some much needed rain fell over a large area on Wednesday and we will see another round on Thursday as an old front and a low pressure starts to spin up just offshore of Jacksonville. This system will eventually move north away from Florida and swing some dry air our way on Friday. This dry air will last through Sunday and then a return to some higher humidity can be expected on Monday.
For Thursday look for partly cloudy skies with a 60% chance for mainly scattered afternoon and evening thunderstorms. We will see highs in the upper 80s and winds out of the ENE at 5-10 mph.
Friday winds will turn more toward the north as the low develops off the NE coast of Florida. This will swing some drier air our way on Friday. The high will still be in the upper 80s but the humidity will be much lower making it feel much nicer out there. The rain chance is only at 20% for a few showers.
Saturday and Sunday look for plenty of sunshine and little chance for rain as the dry air sticks around. The high on Saturday will warm into the mid to upper 80s with the low dew points it will feel nice outside. On Sunday we will see highs warm to near 90 along with a 20% chance for a few late day showers.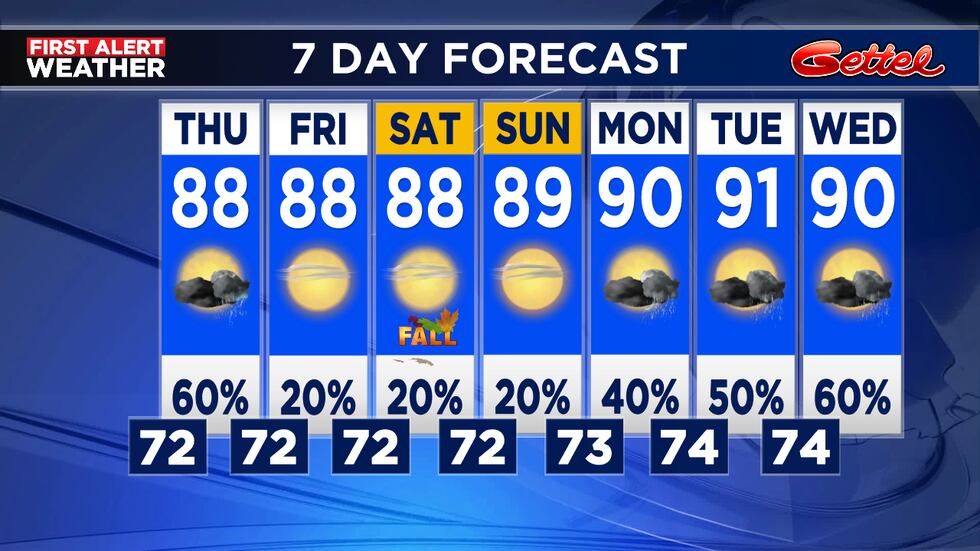 Monday the moisture starts to move back in so we will see our rain chances go up a little for those afternoon and evening showers and isolated thunderstorms. The high on Monday will be near the average which is 90 degrees.
In the tropics we are watching the area off the SE coast of the United States for possible tropical development over the weekend. This system has a 40% chance of developing into the next tropical or sub-tropical system. It will move to the north and could bring some rough weather to the Carolina's this weekend. With the FSU Seminoles playing Clemson in S. Carolina this Saturday it could be a bit wet during the game so keep that in mind if you plan on attending.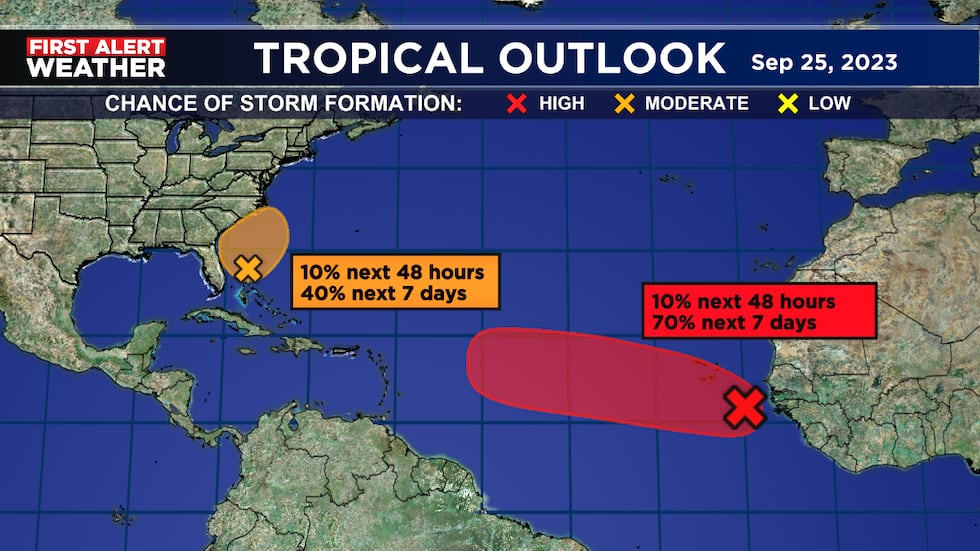 We are also keeping an eye on another area of concern in the deep tropics for possible development. This one has a 70% chance for developing into a tropical storm next week as it moves to the west-northwest. Indications are that it could impact the Lesser Antilles mid week next week but it is still too early to say for sure. The European keeps the weak system to the north of the Islands while the GFS takes it over the NE Islands and through Puerto Rico as a fairly large storm.
Copyright 2023 WWSB. All rights reserved.