Funeral home that took months to deliver infant's ashes now under investigation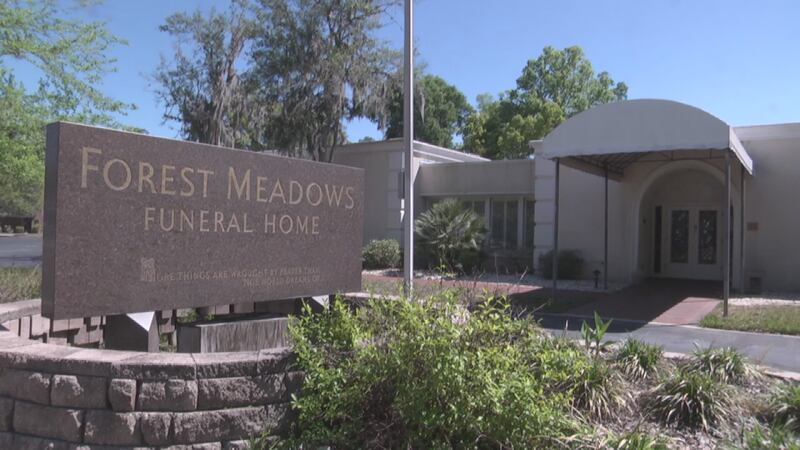 Published: Sep. 19, 2023 at 11:58 PM EDT
TALLAHASSEE, Fla. (WCTV) - The funeral home who, reportedly, took months to deliver remains to a Tallahassee mother is now being investigated by the state.
"It's not okay to treat families like this when they're already grieving," said Deondra Williams. "It's almost like they're just taunting the families when they do things like this."
Williams lost her newborn son in November 2022 when he was only 26 days old. From that point, she said she struggled to get her ashes back from Forest Meadows Funeral Home in Gainesville.
She also told WCTV the funeral home hadn't returned any of her calls when she was trying to get her son's ashes. However, after our original story aired, Williams said the funeral home called her to let her know they cremated her son the same day.
"With the state of Florida being involved, and with me having an attorney - all of us collectively together can bring justice - not only to my son, but to other families," said Williams.
Williams filed a complaint with the state against Forest Meadows in March. WCTV also obtained three other complaints that were filed against the funeral home - one of them, specifically, mentions not receiving the ashes of a loved one.
We also spoke with Williams' attorney, Anthony Thomas. He said they plan to file a lawsuit in the future. "I think all of those folks should be named individually, and put into a lawsuit," said Thomas. "So not just the funeral home, but all the players that were involved. The family is seeking justice from all of this."
The press secretary for the CFO's office said the details of the current investigation are not available for public record right now. WCTV will continue following the developments of this story.
To stay up to date on all the latest news as it develops, follow WCTV on Facebook and X (Twitter).
Have a news tip or see an error that needs correction? Write us here. Please include the article's headline in your message.
Keep up with all the biggest headlines on the WCTV News app. Click here to download it now.
Copyright 2023 WCTV. All rights reserved.