First Alert Weather: After a few wet days some much drier air will move in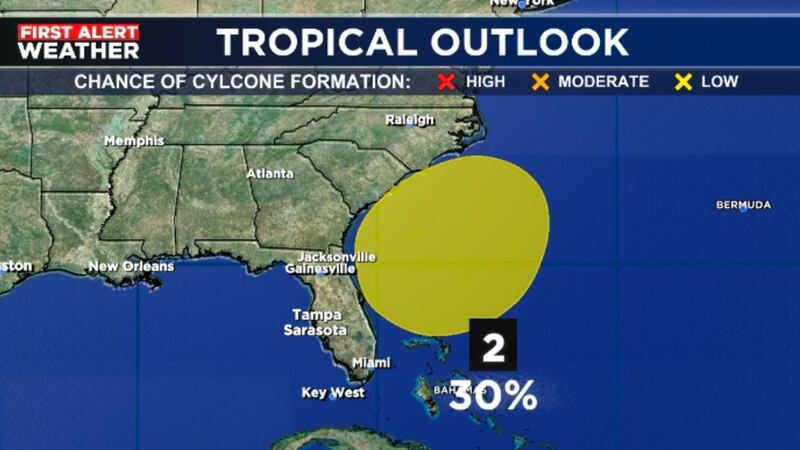 Published: Sep. 20, 2023 at 2:59 AM EDT
SARASOTA, Fla. (WWSB) - For the next few days, moisture and a trough of low pressure will interact with daytime heating to produce numerous showers and thunderstorms each day. As we all know, the Suncoast is down over 19 inches of rainfall yearly and is classified as an extreme drought. Any rain we get is unlikely to make any long-term reduction in our deficit, but at least we can slow the progression toward expanding or worsening the current drought. Moisture will slowly increase for several days, and rainfall chances will climb to as much as 70%. Some form of the stalled front is likely to linger into next week, however, the higher rain chance will likely only last a few more days.
Most computer models signal a developing low-pressure area will form off the mid-Atlantic coast in a few days. The Hurricane Center is watching this area, designated as disturbance number 2 for possible development into a tropical or tropical hybrid system. The models are bullish on lifting the low off to the northeast. As it moves in that direction it will shift its departing winds to the north and force in some slightly cooler and drier air. The weekend weather should be much drier and more comfortable if it all works out.
Copyright 2023 WWSB. All rights reserved.