Charlotte County government hosts Government Academy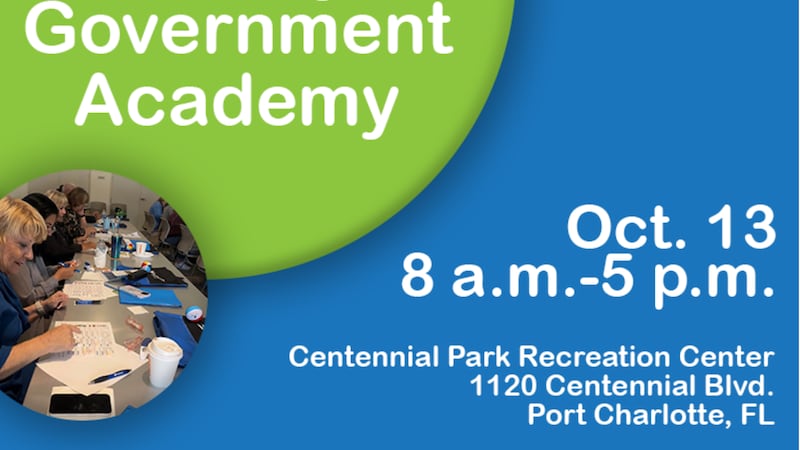 Published: Sep. 20, 2023 at 7:46 AM EDT
PORT CHARLOTTE, Fla. (WWSB) - Residents can register for Charlotte County's Government Academy coming up in October.
This will give people the opportunity to learn more about public works, transits, human services, and more.
This event will be on Friday, October 13th from 8 a.m. to 5 p.m. at the Centennial Park Recreation Center on 1120 Centennial Blvd.
To register, you can visit http://CharlotteCountyFL.gov/Academy. Registration will close on October 4th or when it gets full.
Copyright 2023 WWSB. All rights reserved.