Manasota Key Road repairs continue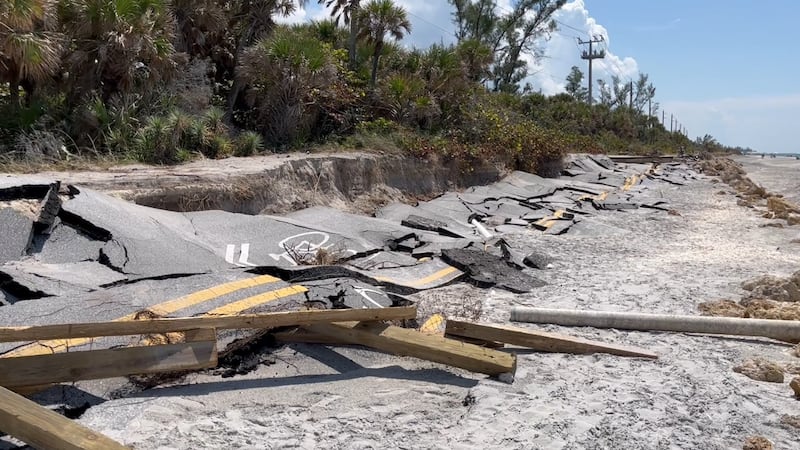 Published: Sep. 12, 2023 at 8:05 PM EDT
SARASOTA, Fla. (WWSB) - It's been nearly two weeks since Hurricane Idalia washed away a portion of Manasota Key Road.
"It's been really challenging," says Nicole, who lives three houses down from the part of the road that was destroyed. "We lost our primary roadway to the rest of Manasota Key."
Nicole says she wishes more was being done, adding, "I'm actually surprised by how slow this process has been. During Ian, the county was out here and provided a lot of help. This time, the only thing they've done is push sand into everybody's yards."
Sarasota County told ABC7 in a statement, "Repair work has not yet commenced. County staff are working with contracting resources to issue work authorizations to begin repairs as soon as possible."
Commissioners also recently visited the site and were given past studies on the road for more background information. One of the studies is from after Hurricane Irma, which also damaged the road.
A consulting group named Atkins recommended a "No build" alternative in 2020. This meant not proposing any construction for the road at the time.
The report also stated a beach nourishment project from a few months prior had "provided some immediate relief to the area."
ABC7 reached out to Atkins, but they did not immediately respond to request for comment.
Copyright 2023 WWSB. All rights reserved.