Woman says Delta lost her dog at Atlanta airport
Published: Aug. 24, 2023 at 12:39 PM EDT
ATLANTA (Atlanta News First/Gray News) - A woman says Delta Air Lines lost her dog at Hartsfield-Jackson Atlanta International Airport during a flight from the Dominican Republic.
"I rescued her from the streets. I've had her since she's been one month old," Paula Rodriguez said.
Forget man's best friend. Maia is Rodriguez's baby. That's why she decided to take her on the long journey from Santo Domingo in the Dominican Republic to San Francisco.
But when she got to customs in Atlanta, she was denied entry to the U.S.
"They told me very kindly, 'We're so sorry but you don't meet the requirements to enter the U.S. You've been denied entry, and you need to be sent back home to Santo Domingo,'" Rodriguez said. "They told me, 'You're going to have to sleep in a detention center, and your dog can't come with you.'"
The next morning, last Saturday, Rodriguez was ready to board her flight, but her precious cargo wasn't there. And the airline apparently didn't have answers.
"I was like, 'I'm sorry, I can't get on this plane, I don't know where my dog is,'" Rodriguez said. "I was crying, I had panic attacks on the plane, I had to get on the plane because the U.S. Border Control told me, 'Hey, we can't have you here by law in this airport for more than 24 hours.'"
When she got back to the Dominican Republic, she said Delta still didn't have an update on where Maia was.
"I started making calls, I started making claims, nobody knew where she was," Rodriguez said.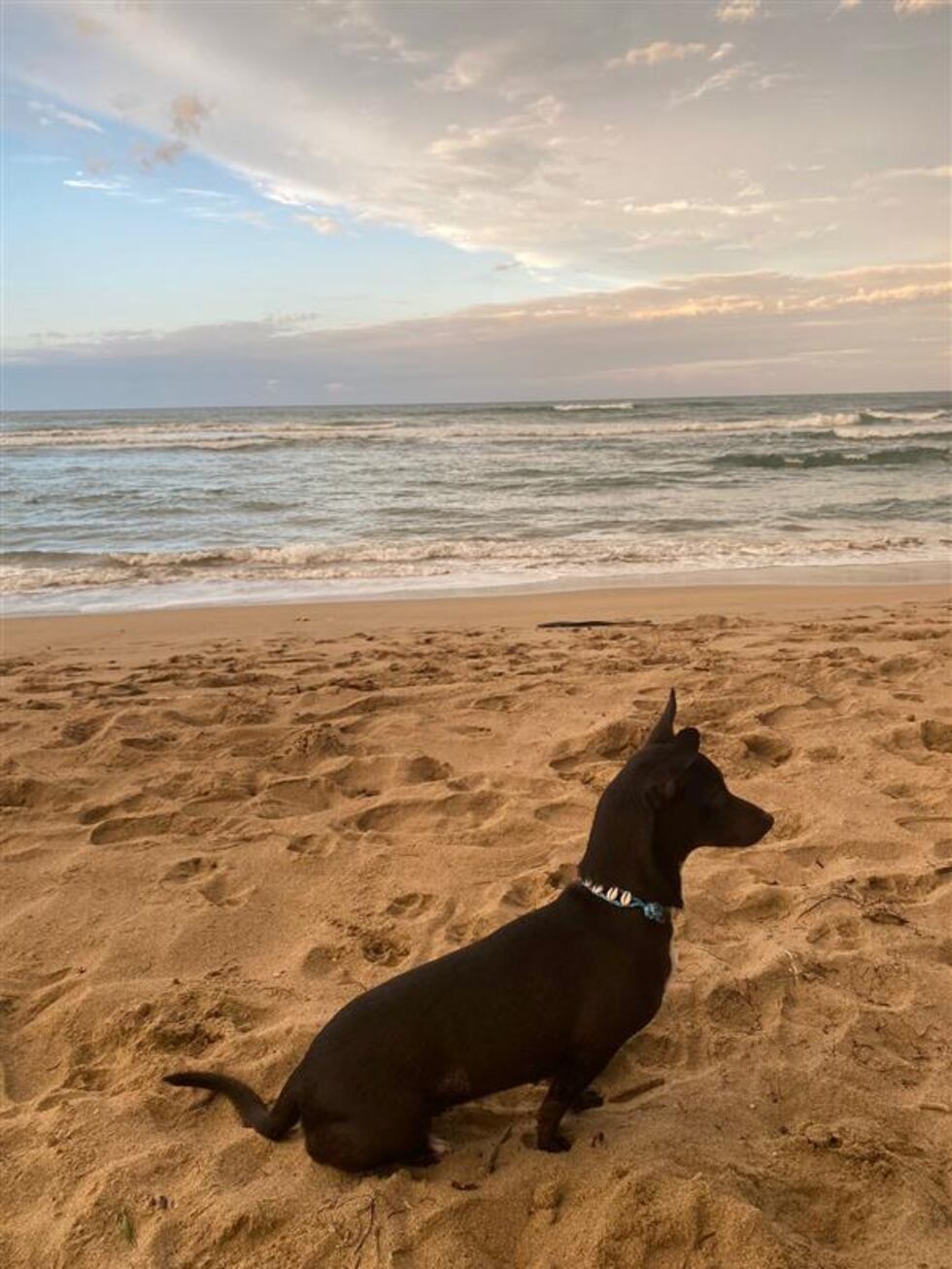 She finally heard back from a Delta representative in the Dominican Republic on Monday.
"He tells me, 'Your dog, she broke out her kennel, and she has been missing since Saturday,'" Rodriguez said. "After that, Delta hasn't called me once or emailed me about the whereabouts of my dog."
Rodriguez is turning to the power of social media to get help from abroad to find her Maia.
Delta Airlines said of their search efforts for Maia: "ATL's operations teams conduct runway and airfield inspections throughout the day. At this time they have not encountered the dog, but will continue to remain vigilant should she appear. If she is seen, ATL's staff will attempt to capture her and return her to the airline and her owner," said Andrew Gobeil, senior director of communications for the airport.
The airline says they are working to locate the pet and remain in contact with Rodriguez.
"Delta teams have been working to locate and reunite this pet with the customer and we remain in touch with the customer to provide updates. Delta people feel deeply concerned for the customer and the dog and we're committed to ongoing search efforts, working closely with the City of Atlanta Department of Aviation and other stakeholders," said Drake Casteneda, a communications representative for Delta.
Copyright 2023 WANF via Gray Media Group, Inc. All rights reserved.