North Port man, dog honored as heroes in search for missing woman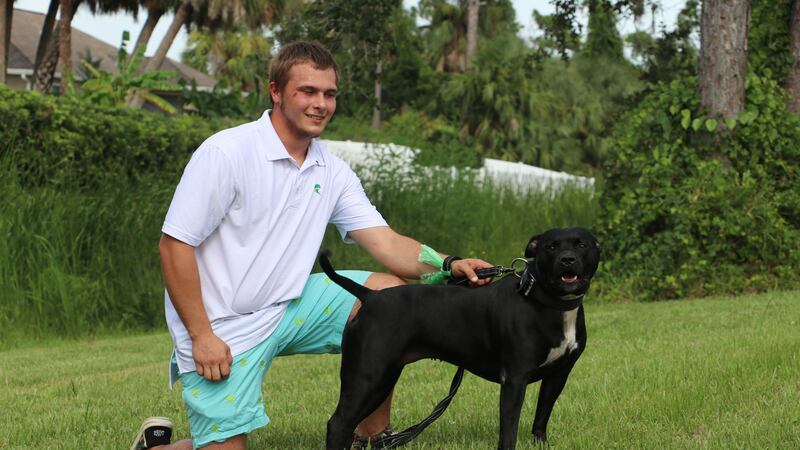 Published: Aug. 24, 2023 at 12:47 PM EDT
NORTH PORT, Fla. (WWSB) - A North Port man and his dog sprung into action when a woman was reported missing by North Port Police.
The 81-year-old female resident was disoriented and had gone missing. North Port Police posted about the woman on social media and Mason Barnhard saw the post.
A few minutes later, his 4-year-old dog, Raven, alerted him that something wasn't right in the wooded area behind his home. Mason decided to investigate just in case and sure enough, in a muddy, hot and wet retention ditch was the missing woman.
She had become stuck in the brush. North Port Police Chief Todd Garrison met with Mason and Raven. The woman is expected to be okay and her family has been provided with resources to prevent this from happening.
Copyright 2023 WWSB. All rights reserved.