10-day Florida Python Challenge begins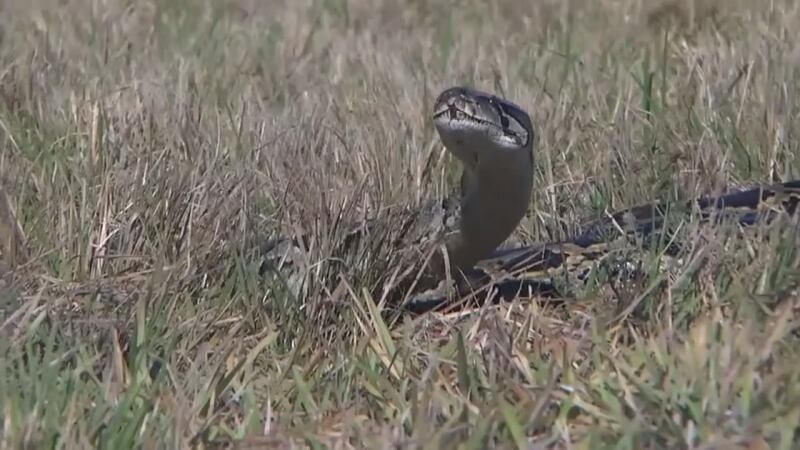 Published: Aug. 4, 2023 at 9:28 PM EDT
SARASOTA, Fla. (WWSB) - The 2023 Florida Python Challenge began Friday with more than 840 participants registered from across Florida, the U.S. and the world.
The goal of the 10-day challenge is to protect the Everglades and eliminate invasive Burmese pythons from across the landscape.
The snakes have virtually no natural enemies in the Everglades and have decimated native populations of mammals, birds and other reptiles.
Every python removed makes a difference. It is estimated there could be tens of thousands of Burmese pythons living in and around the Everglades, with more than 18,000 snakes removed over the past two decades.
The person who removes the most pythons as part of the competition will be awarded the ultimate grand prize of $10,000, followed by the second place prize of $7,500. Additional prizes will be given for the longest pythons removed.
Only Burmese pythons removed from one of the seven specific competition locations are valid entries for the competition and there are specific rules for each location.
Those interested in competing can still register through August 13 at 5 p.m. There is a $25 registration fee and a required online training quiz.
For more information, click here.
Copyright 2023 WWSB. All rights reserved.