The City of North Port sees business boom last quarter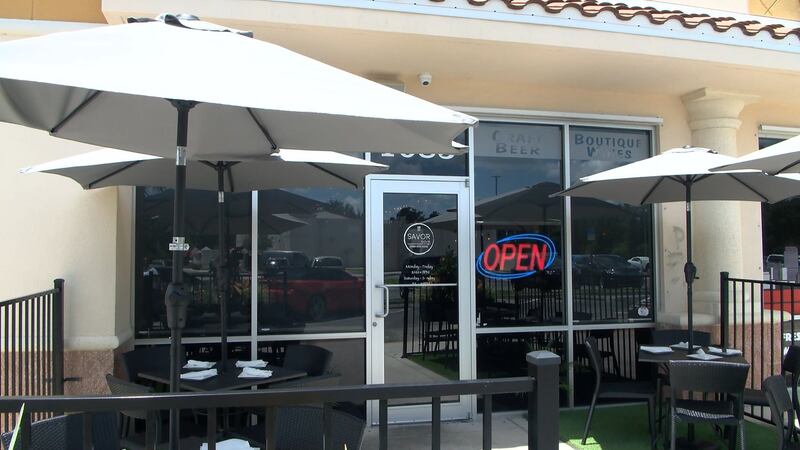 Published: Jul. 30, 2023 at 6:06 PM EDT
NORTH PORT, Fla. (WWSB) - The City of North Port continues to grow at an incredible pace.
Dozens of the 71 businesses that opened their doors in the city last quarter attended a welcome event at City Hall over the weekend.
"The city of North Port is in the midst of an incredible economic transformation," said the city's Economic Development Manager Vinnie Mascarenhas.
The population is now over 85,000 people, and Mascarenhas expects that to grow to six figures in three to five years, eventually capping out at 250,000 when the municipality reaches its full buildout.
The city is also planning to build another exit off Interstate 75 at Yorkshire Street and Raintree Boulevard in the next ten years, something Mascarenhas expects to spark even more opportunity.
"It's going to really activate that area," said Mascarenhas.
Businesses throughout the area have been taking full advantage of the growth, including Antonio Pereira, who owns Savor 100x35.
"When I started out, I was in fear, I was in doubt, I was unsure," said Pereira, who has been able to turn his lone food truck into two, and a brick-and-mortar restaurant with the help of hard work and the support from an entrepreneur-friendly city.
"We have felt the love and the support from every city employee. That's how we started building from the heart out," said Pereira, adding, "In the next 5,6,7, 10 years, we are going to truly see what the city of North Port is all about. The plans, the amount of people moving in- the growth is great."
But Pereira is making sure to enjoy the journey along the way.
"I'm able to do things that I was only able to dream about."
Copyright 2023 WWSB. All rights reserved.