City of Sarasota Memorial Day parade to be held Monday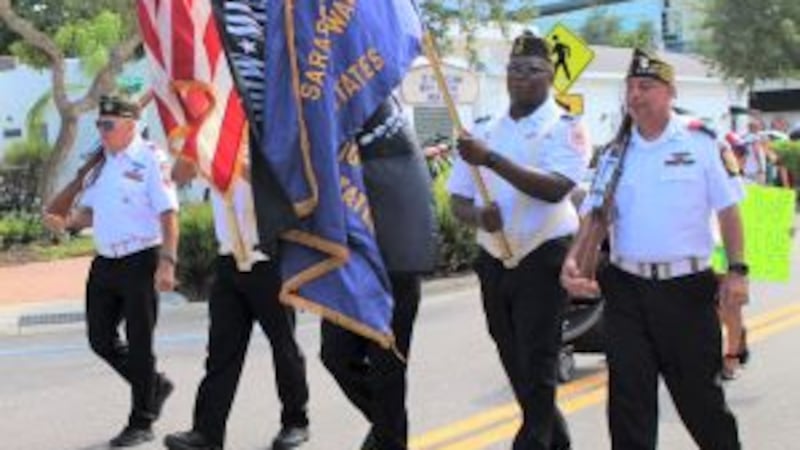 Published: May. 24, 2023 at 2:30 PM EDT
SARASOTA, Fla. (WWSB) - The City of Sarasota's annual Memorial Day parade will be held at 10 a.m. Monday, May 29.
The parade is hosted by the city in conjunction with the Sarasota Patriotic Observance Committee.
The parade will start at Main Street and Osprey Avenue and conclude at Chaplain J.D. Hamel Park, located at Main Street and Gulfstream Avenue, where a ceremony will be held at approximately 11 a.m. The public is encouraged to attend.
The theme for the 2023 ceremony is "All Gave Some, Some Gave All." The keynote speaker will be Capt. Richard "Dick" Petrucci, U.S. Navy, retired.
Petrucci graduated from the U.S. Naval Academy in 1961 and served as a naval aviator until 1989. He has since held multiple positions in the armed services and the private sector. He also taught for three years at Sarasota Military Academy and currently provides mentoring and guidance for students who apply for the Naval Academy.
The parade will include performances by the SMA band and participation from local law enforcement agencies, first responders, color guards, veterans' groups, community organizations and local dignitaries.
Copyright 2023 WWSB. All rights reserved.