Man sentenced after smuggling meth in detergent box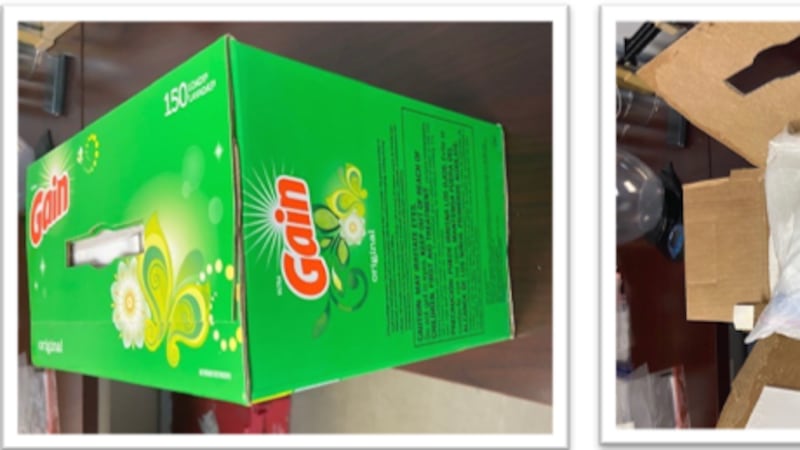 Published: May. 19, 2023 at 10:32 AM EDT
TAMPA, Fla. (WWSB) - A Georgia man has been sentenced for six years and six month in federal prison after a courier was caught with a detergent box filled with methamphetamine.
The crime occurred in 2021. Jose Javier Galvan, 55, conspired with others to distribute kilogram quantities of high-purity methamphetamine from Guadalajara, Mexico to Atlanta and Tampa. Galvan drove from the Atlanta area to Tampa to plan for the distribution of the methamphetamine and agreed to sell several kilograms of methamphetamine for approximately $5,700, with more quantities of the drug to follow via deliveries from his drug courier.
The drug courier drove from Atlanta to Plant City and delivered 1.89 kilograms of high-purity methamphetamine imported from Mexico. The courier transported the methamphetamine in a bright green laundry detergent box.
On July 22, 2021, Galvan traveled from Atlanta to Temple Terrance, Florida to collect more than $11,000 of drug monies owed to him for the methamphetamine delivery. The following week, Galvan and a drug courier agreed to deliver another multi-kilogram package of methamphetamine into the Middle District of Florida. The drug courier drove from Atlanta with the methamphetamine contained in two laundry detergent boxes. Law enforcement stopped the courier's vehicle in Lowndes County, Georgia.
During the traffic stop, law enforcement discovered the two laundry detergent boxes containing an aggregate amount of approximately 4.9 kilograms of methamphetamine.
Copyright 2023 WWSB. All rights reserved.