UPDATE: Judge grants motion to dismiss charges against Andrew Gillum, Sharon Lettman-Hicks
U.S. Attorney files motion to dismiss indictment within days of hung jury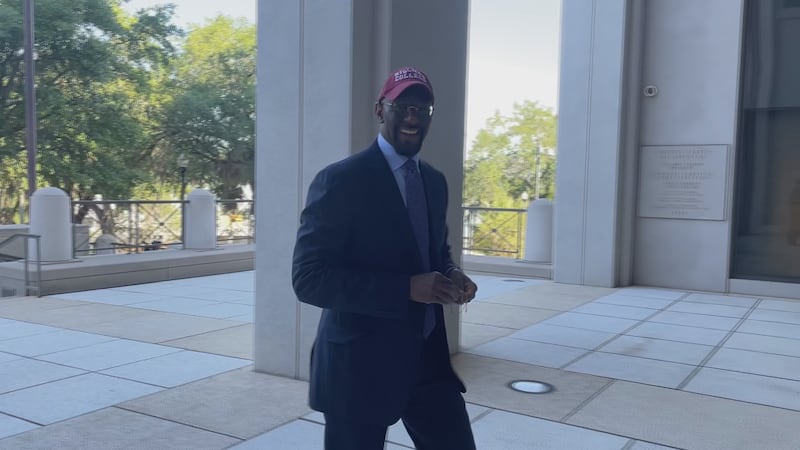 Published: May. 15, 2023 at 1:09 PM EDT
|
Updated: May. 16, 2023 at 7:21 PM EDT
TALLAHASSEE, Fla. (WCTV) - UPDATE: According to court documents filed Tuesday afternoon, a judge has granted the U.S. Attorney's motion to dismiss the indictment against Andrew Gillum and Sharon Lettman-Hicks.
The update comes just a day after the motion was filed, and a day ahead of a now-canceled hearing that was set for Wednesday.
WCTV has reached out to the defense attorneys for Gillum and Lettman-Hicks for comment.
This is a developing story.
The U.S. Attorney has asked a judge to dismiss the indictment against Andrew Gillum and Sharon Lettman-Hicks.
The motion was filed Monday morning, just 11 days after a jury found Gillum not guilty of lying to the FBI and deadlocked on all the rest of the charges against him and former campaign advisor Lettman-Hicks.
Federal prosecutors had previously indicated they would retry the case.
At last check, U.S. District Judge Allen Winsor had not approved the request, but defense attorneys are hoping he will.
"Andrew Gillum had the courage to stand up and say I am innocent. And that is finally being recognized. We want to thank the hard-working jury who did their job and explained to the government why it should drop the case," said Gillum's attorneys David Oscar Markus, Margot Moss, and Katie Miller said in a statement Monday. "Andrew has endured a lot over the past few years and now can resume his life and public service."
We have reached out to Lettman-Hicks' attorneys for comment.
The Government's motion comes two days before a teleconference scheduled to discuss the next steps in this case.
A group of jurors spoke out after the verdicts, saying jurors were split 10-2 in favor of acquitting Gillum on all charges and urged prosecutors not to retry the case.
To stay up to date on all the latest news as it develops, follow WCTV on Facebook and Twitter.
Have a news tip or see an error that needs correction? Write us here.
Keep up with all the biggest headlines on the WCTV News app. Click here to download it now.
Copyright 2023 WCTV. All rights reserved.