36th Annual Jerry Hill Memorial Tournament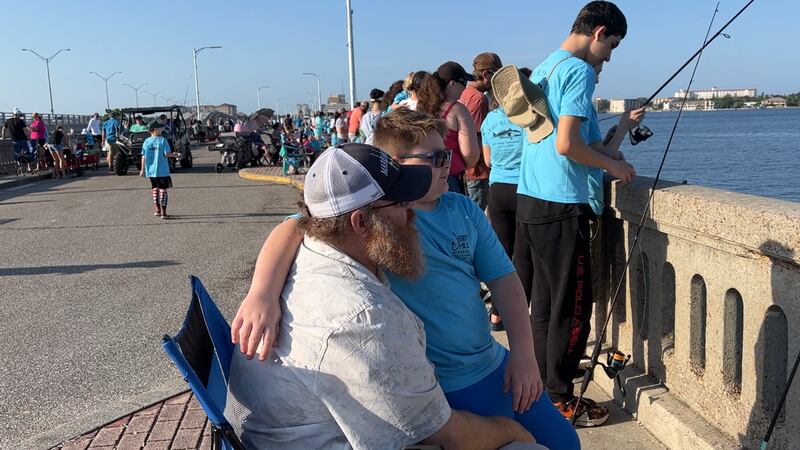 Published: May. 14, 2023 at 12:19 AM EDT
SARASOTA, Fla. (WWSB) - The 36th Annual Jerry Hill Memorial Tournament took place in Bradenton today.
The tournament was a free family event awarding prizes to young anglers ages 5-14.
The tournament had record participation this year, with more than 260 young anglers awarded over 100 prizes for the longest fish caught and released.
Event organizer Jim Eliason explained that they wanted to make an event that was a free, feel good event for the whole family.
"We just said if we can offer a chance for a youth to get out with an adult, that could be a big brother, that could be an aunt, mom or whoever the adult is, come out there is no cost," said Eliason. "If you need a pole, we can loan you a pole."
The tournament honors Jerry Hill, an active supporter of local fishing and conservation who wrote an outdoor column for the Bradenton newspaper.
Manatee Fish and Game Association in partnership with the North Manatee Kiwanis Club hosted the tournament, along with Bradenton Kiwanis Club, the City of Palmetto and others.
Copyright 2023 WWSB. All rights reserved.