Plenty of sunshine and only limited storms this weekend
Temperatures to stay above average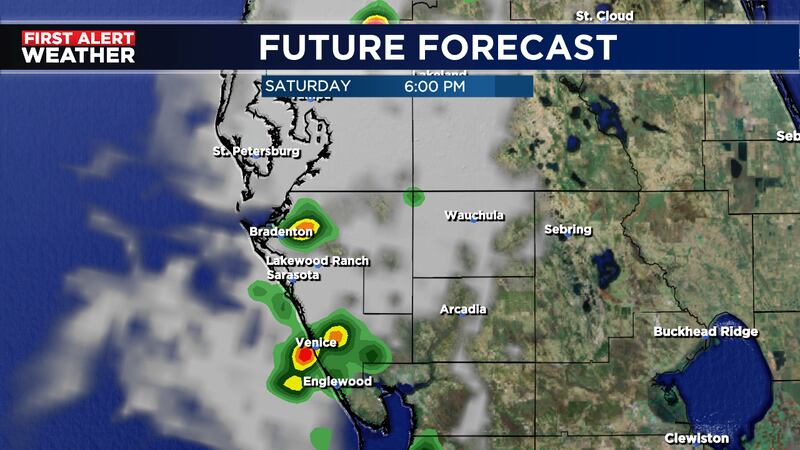 Published: May. 12, 2023 at 9:48 PM EDT
SARASOTA, Fla. (WWSB) - Temperatures have been in the low 90s over the past couple of days and we can expect the same on Saturday. We topped out at 92 degrees on Friday just 3 degrees shy of tying a record. With winds out of the east through much of the day we can expect to see the low 90s once again on Saturday. We will see a west wind or sea breeze develop once again around 2 to 3 p.m. The breeze will keep temperatures in the mid to upper 80s near the beaches. There is a 20% chance for a late day shower or thunderstorm to develop in the late afternoon and early evening.
For Mother's day look for a sunny start with only a 10% chance for a late afternoon shower or two. It should be perfect for all you moms out there to enjoy. It will be warm however with temperatures once again soaring into the low 90s by early afternoon. The feels like temperatures will be in the mid 90s for some away from the sea breeze.
Monday we will see more of the same with mostly sunny skies and highs in the low 90s for most while the beaches warm into the mid to upper 80s. No real chance for any rain as some drier air sticks around.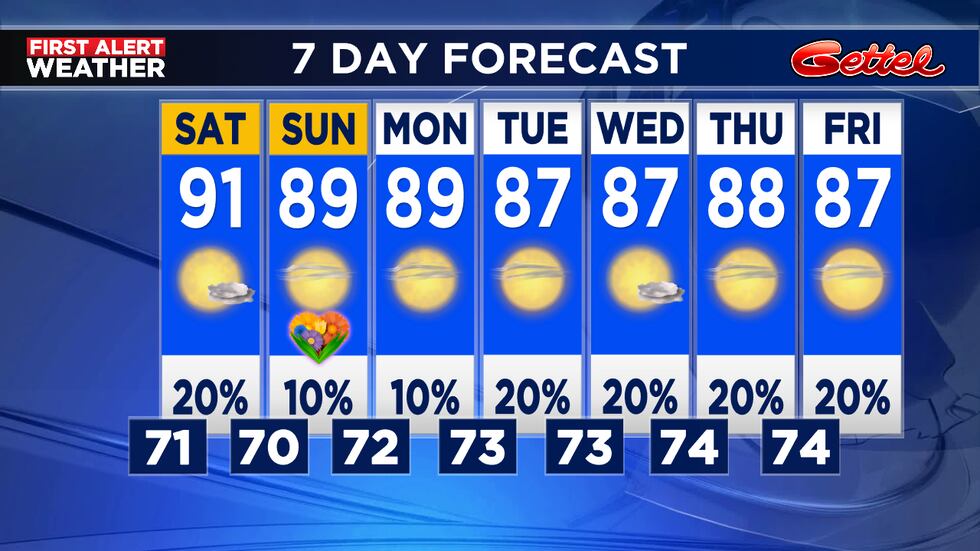 Tuesday and Wednesday we will see our winds turn more to the west and southwest in advance of a dying cold front. This will favor a few inland storms and keep temperatures in the mid to upper 80s due to the water temperatures near 80.
Copyright 2023 WWSB. All rights reserved.