Tampa man killed after head-on collision in Gilchrist County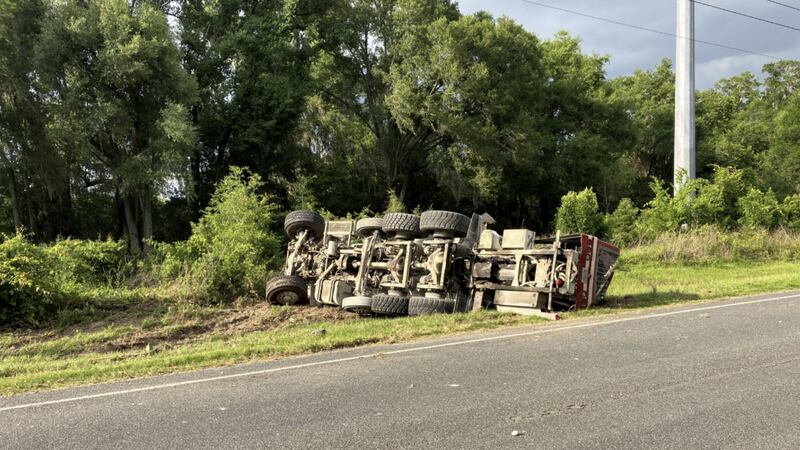 Published: May. 10, 2023 at 11:46 PM EDT
TRENTON, Fla. (WCJB) - A man from Tampa was killed after a head-on collision in Gilchrist County Wednesday evening.
FHP troopers say the crash happened on State Road 26, east of County Road 307, at around 4 p.m.
Troopers say the 46-year-old driver was trying to pass a vehicle.
TRENDING: Gov. Ron Desantis signs sweeping immigration bill targeting businesses
While he was passing, a cement truck was coming in the opposite direction and they had a head on collision.
Troopers pronounced the SUV driver dead at the scene.
Click here to subscribe to our newsletter.
Copyright 2023 WCJB. All rights reserved.