Manatee County road projects, land developments coming to the Suncoast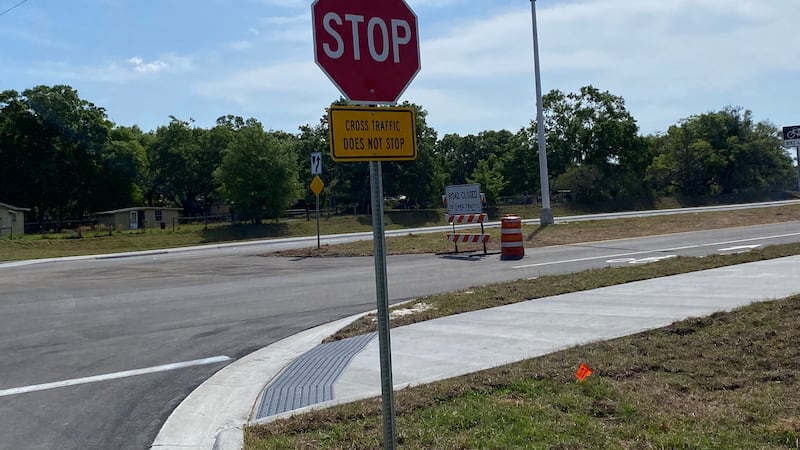 Published: May. 5, 2023 at 3:15 PM EDT
MANATEE COUNTY, Fla. (WWSB) - Manatee County Commissioners have been researching and talking with affected communities as they work to prepare for major construction projects and land developments over the course of several years.
ABC7 has covered several of these planned changes and their affects on neighborhoods. As plans go forward, and you want to look into these yourself, here is a master list of coverage from stories past and current on these developments to catch you up to speed. We will add to this list with continued coverage.
44th Avenue East Expansion:
Several residents are concerned about plans for the 44th Avenue East causing disruption to businesses.
Myakka Elephant Ranch fights 44th Avenue East Expansion
Fort Hamer:
Manatee County Commissioners and Neal Land & Neighborhoods held a ribbon-cutting ceremony for the grand opening of Fort Hamer Road on Friday. The last two-mile stretch totaled $16 million that according to Manatee County Public Works Director Chad Butzow, would've cost the county double without the partnership.
Fort Hamer Road officially opens
Upper Manatee River Road:
Manatee County hosted a public meeting for an upcoming roadway improvement project on Upper Manatee River Road, revealing their plans to the community.
The two-lane road is set to undergo construction in early 2024 to become a four-lane road. The project is estimated to cost $22.6 million.
Manatee County reveals plans for Upper Manatee River Road
The Manatee 'Big 6″ projects
Manatee County Government Officials spoke with ABC7 about the plans for the Big 6 road development projects.
Manatee County talks about the 'Big 6′
Bradenton Motorsports Park Development:
Racers have concerns over the development of homes in Taylor Ranch.
59th Street West:
Construction for project isn't expected to start until early 2026 after the improvement project for 75th St. W is completed.
Manatee County presents plan for 59th St. West
Developments in Lakewood Ranch, Parrish, Bradenton:
Residential and commercial development is peaking. County officials say Parrish and Lakewood Ranch are the current hot spots. El Conquistador Parkway in Bradenton, where the Aqua development is being built, is another.
Manatee County moving ahead with developments to help deal with enormous growth
Lakewood Ranch Development Map
For current agenda items and traffic studies done on specific roadwork in the area, you can click here to access those documents.
Here is the most recent Land Use Meeting from the Manatee County Commission:
Copyright 2023 WWSB. All rights reserved.