Attorney for alleged hit-and-run driver requests evidentiary hearing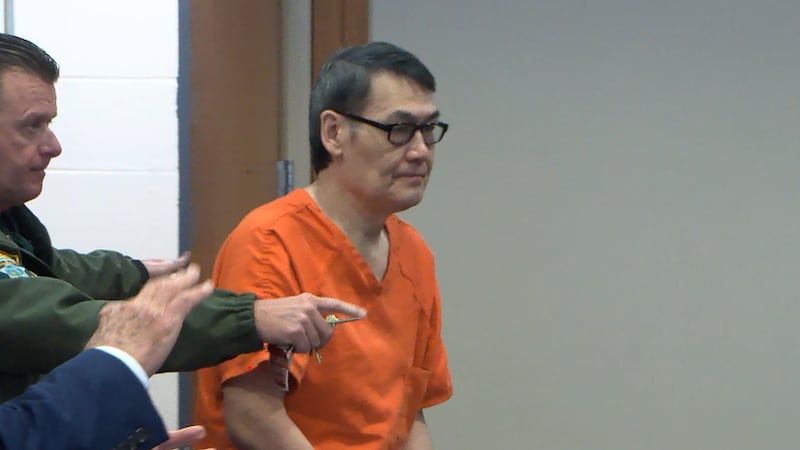 Published: May. 5, 2023 at 1:08 PM EDT
SARASOTA, Fla. (WWSB) - The attorney for the man who entered an open plea in the death of a 13-year-old girl has filed a motion for an evidentiary hearing.
On Aug. 16, 2022, David Chang, of Osprey, is alleged to have struck and killed a Pine View High School student named Lilly.
Lilly was struck as she rode her bike home from school. A witness helped investigators identify Chang, who was arrested and then posted bond and left the state, investigators say.
When Lilly passed away, the charges were upgraded and Chang was arrested in Arkansas and extradited to Sarasota.
Police say Chang drove to Tampa after the crash attempted to have his windshield fixed, telling a repair shop a tree had fallen on his car.
Chang entered an open plea in the case in March 2023. The open plea leaves the case entirely in the hands of Circuit Court Judge Donna Padar. Chang could face a maximum of 35 years in prison. He is charged with failing to stop or remain at a crash involving serious bodily injury, and tampering or concealing evidence.
The state attorney's office is asking the judge to sentence Chang to 15 years in prison, and he could face an additional 10 years if points are added to his case.
Peter Aiken, Chang's attorney, filed a motion Thursday to call for an evidentiary hearing and "an ultimate ruling...as to the correct guideline calculation in this case." Particularly, Aiken is challenging the state's proposed assessment of "120 Death Points" which would increase Chang's sentence to a minimum of 112.8 months.
Chang is expected to be sentenced May 19.
Copyright 2023 WWSB. All rights reserved.